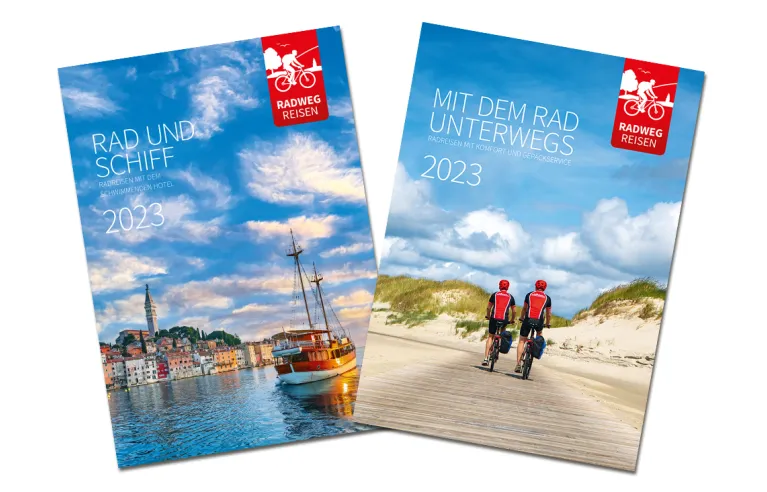 By mail: Mit dem Rad unterwegs 2023
Are you looking for inspiration for your next bike trip? Then order our free catalog: Mit dem Rad unterwegs 2023!
Simply enter your address in the form below and a copy will be in your mailbox in just a few days.
... or digital: Rad und Schiff 2023
If you don't want to wait that long, you can find the Bike and Ship Catalog 2023 as well as the Bike Trip Catalog 2023 to download at the bottom of this page.
Data policy
We take data policy seriously! And use your data solely to send you the requested catalog. Your data will not be passed on for advertising purposes. You can object to the use at any time. This and more is in our privacy statement.
Catalog download
You want to view our catalogs directly and don't feel like waiting for the mail? You are mainly interested in Rad & Schiff Reisen?
No problem: We provide you here our bike travel catalog Mit dem Rad unterwegs 2023 as well as the Rad & Schiff Katalog 2023 in digital form.
With a click on the respective button, the download will start automatically.