No sale at the moment
At the moment there is unfortunately no used bike sale.
With a little patience, you too can get your Bodensee-Bike: From October 2024 we will sell used bikes in Constance again!
Vanaf oktober 2023 verkopen we weer tweedehands fietsen in Konstanz!

Vanaf dat moment ben je welkom om langs te komen en meteen je nieuwe fiets uit te zoeken: van maandag tot vrijdag tussen 09.00 en 17.00 in de Fritz-Arnold-Straße 16a, Konstanz.
Als je van tevoren wilt weten of je droomfiets nog beschikbaar is in de door jou gewenste maat, bel dan +49 7531 81 99 3-75.
Elk jaar verkopen we een deel van de meer dan 1000 huurfietsen in onze voorraad in het voor- en najaar. Daaronder bevinden zich niet alleen de rode Bodensee fietsen, maar ook talrijke E-bikes.
De fietsen zijn perfect voor je dagelijkse woon-werkverkeer door Konstanz, of het nu naar je werk of school is, om te winkelen of voor fietstochten rond de Bodensee.
Je kunt rekenen op een eersteklas prijs-kwaliteitverhouding, want de fietsen worden altijd zorgvuldig onderhouden en hun functionaliteit wordt nogmaals grondig gecontroleerd voordat ze worden verkocht.
U kunt gemakkelijk betalen met EC-kaart of contant.
Proef een paar rondjes op onze binnenplaats en neem je nieuwe fiets meteen mee!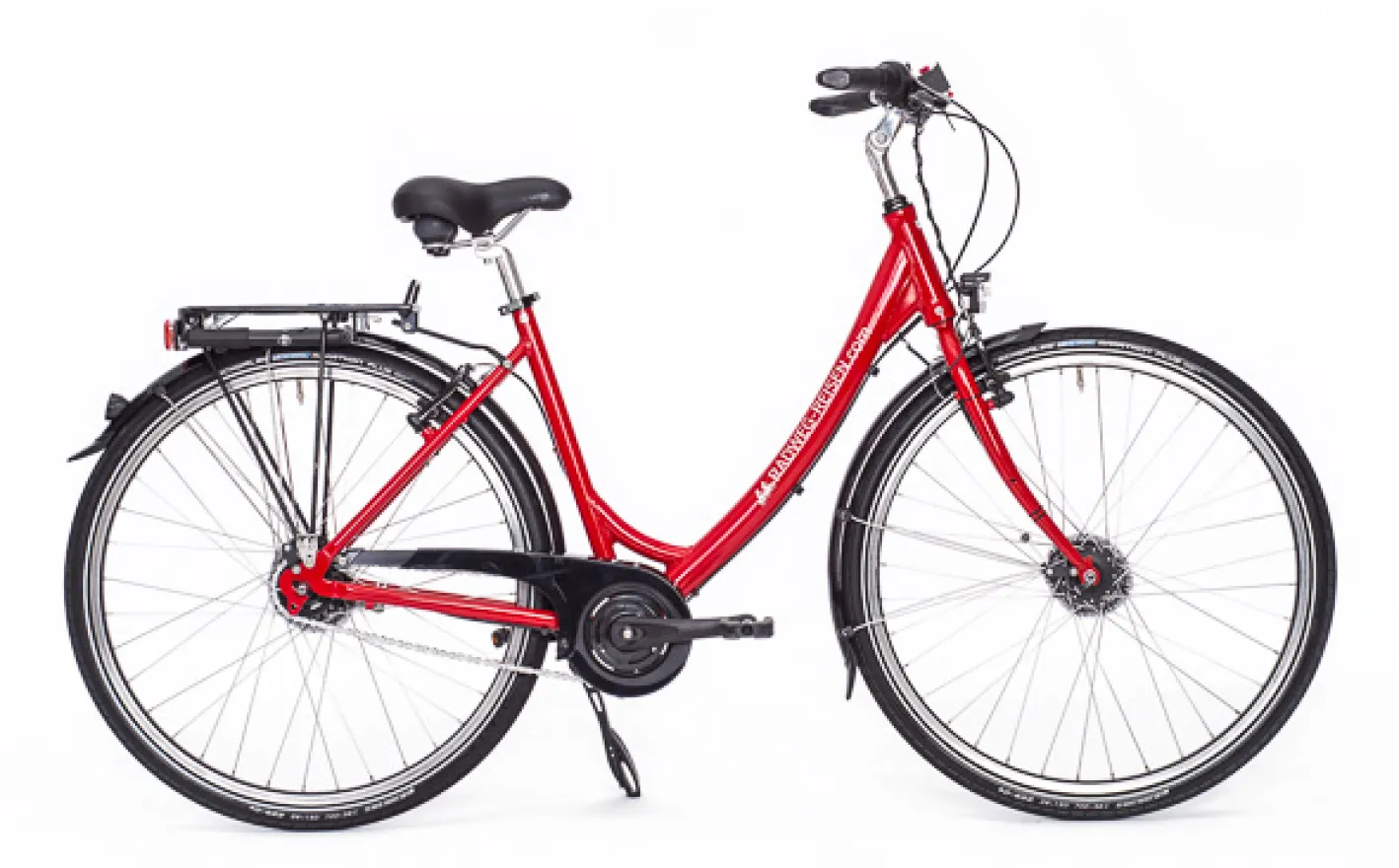 Our red bikes come from Velo-de-Ville, a high-quality German bicycle factory. They are assembled exactly according to our ideas and needs as customized bikes, so can not be bought in this way in specialized stores, but only from us.
The red runabouts are available as deep steerers in frame sizes from 42 to 55 cm and men's bikes in sizes from 55 to 65 cm.
8-speed hub gears with coaster brake
27-speed derailleur with freewheel
You can get the red Bodensee bikes from 199 €.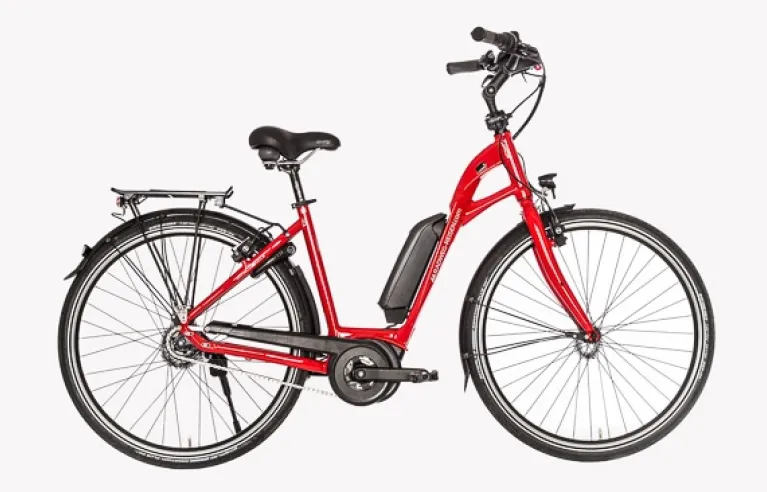 E-Bikes
Also the red e-bikes come from Velo-de-Ville and are available as low entry in the frame sizes 42, 45, 50 and 55 cm. As well as a trapezoid or diamond frame in the frame size 60. All e-bikes have an 8-speed hub gear with freewheel.
You can get the e-bikes from 1499 €.
Radweg-Reisen GmbH
Fritz-Arnold-Strasse 16a
Constance
Phone: +49 7531 81 99 3-75
Monday to Friday, 09.00 - 17.00