Interesting facts about the Lake Constance cycle path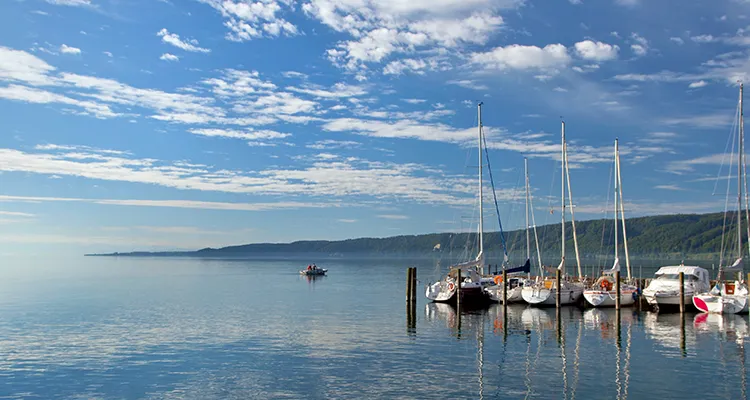 At 270 km, the circumference of Lake Constance's banks makes it the third largest lake in Central Europe. About 170 km are in Germany, a quarter of the circumference is in Switzerland and about 10% in Austria. The lake is at about 400 metres above sea level.
The Lake Constance cycle path is almost entirely on the banks of the lake. It is only in the Bodanrück range of hills, on the southern bank of the Überlinger See, where one area, the Marienschlucht Gorge, is only accessible to walkers. Here, in Wallhausen, you have to tackle quite some inclines before the route takes you back down along the Dettelbach, to Bodman.
Show more
Show less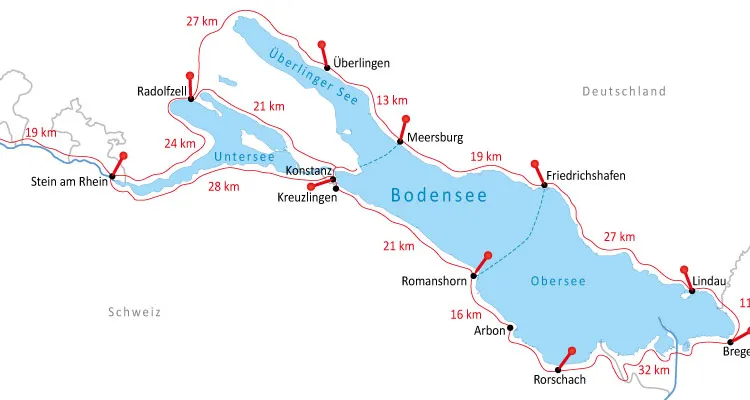 The official Lake Constance cycle path logo is the same in all three countries - Germany, Austria and Switzerland - and shows a cyclist with a blue back wheel. The quality and visibility of the cycle path signs varies considerably. In Germany some of the signposts are easily overlooked in a few places and you can go off the cycle path. The green and white appearance is not the best for visibility.
On the short section of the Lake Constance cycle path through Austria is where most people can get a bit lost.
To make up for that, the signposting in Switzerland is practically perfect. Here, the signs are very visible - red signs with white lettering and a big logo. Here, you follow Veloroute 2 (Rhein Route), which follows the Rhine River from Andermann in Central Switzerland to Basel and on the section from Rheineck to Stein am Rhein is exactly the same as the Lake Constance cycle path. You just need to be a bit careful when you get close to the German border. Here, just before Constance, Veloroute 2 follows the border. It stays on Swiss territory meaning you would totally miss Constance.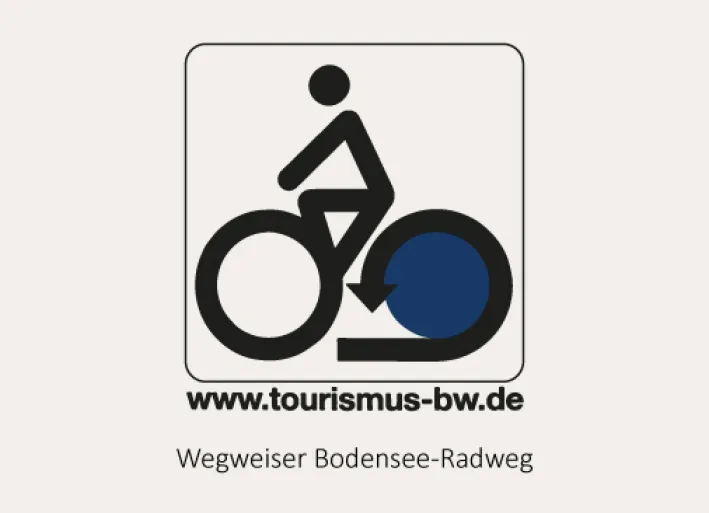 Topography of the Lake Constance cycle path
All around the Upper Lake, the Lake Constance cycle path follows a level profile and is very suitable for children.
Along the romantic Lower Lake there are a few short uphill sections, but generally this is not a problem.
Following the main route of the Lake Constance cycle path round Überlinger See from Constance via Radolfzell to Überlingen, the route is, again, very level.
The only challenging section is the section over the Bodanrück hills via Wallhausen, Liggeringen and Bodman. For the more athletic cyclist, the windy Schiener Berg on the Höri peninsular on Lake Constance, is quite a challenge too!
Show more
Show less