With a shore length of about 270 km, Lake Constance is the third largest lake in Central Europe. The largest part of it, about 170 km, is in Germany, about a quarter in Switzerland and about 10% in Austria. The lake lies at just under 400 meters above sea level.
The Lake Constance Cycle Path follows the shoreline almost everywhere. Only on the Bodanrück, on the southern shore of Lake Überlingen, the Marienschlucht is reserved for pedestrians. Here – in Wallhausen – you have to strain yourself on the ridge, before it goes down to the town of Bodman along the Dettelbach.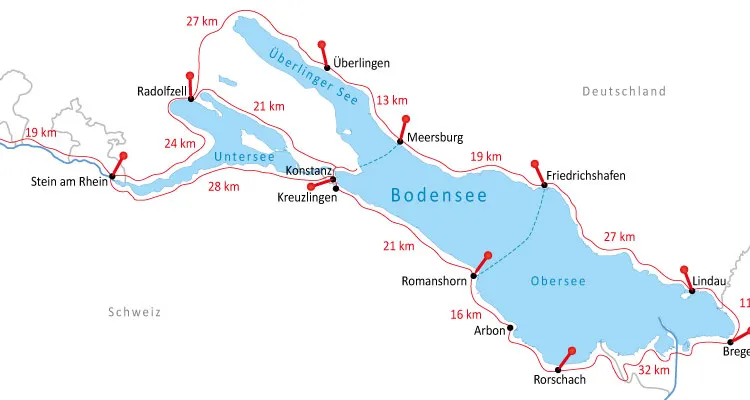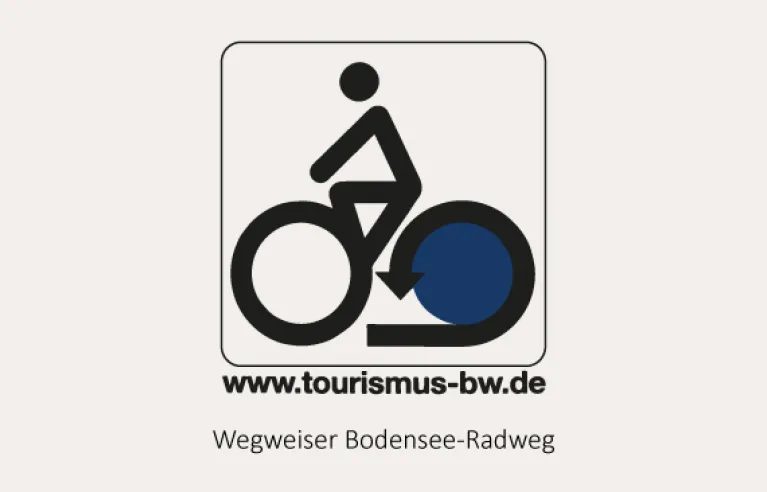 The signposting on the Lake Constance Cycle Path
The official Lake Constance bike path logo is uniformly a cyclist with a blue rear wheel in all three countries Germany, Austria, Switzerland. However, the quality and visibility of the bike path signs varies greatly. In Germany, it is easy to miss a signpost in some places and go off the bike path. Due to the green-on-white optics, the readability is somewhat suboptimal.
On the short Austrian section of the Lake Constance cycle path, confusion is most common.
Signposting in Switzerland is almost impeccable. Here the signposts – bright red with white lettering and large logo – are perfectly legible. Here you follow the Veloroute 2 (Rhine Route), which follows the Rhine from Andermatt in Central Switzerland to Basel and is identical to the Lake Constance Cycle Path on the stretch from Rheineck to Stein am Rhein. The only time you should pay attention is when you approach the German border. Here, shortly before Constance, Veloroute 2 follows the course of the border on Swiss territory, so that you might drive around Constance completely under certain circumstances.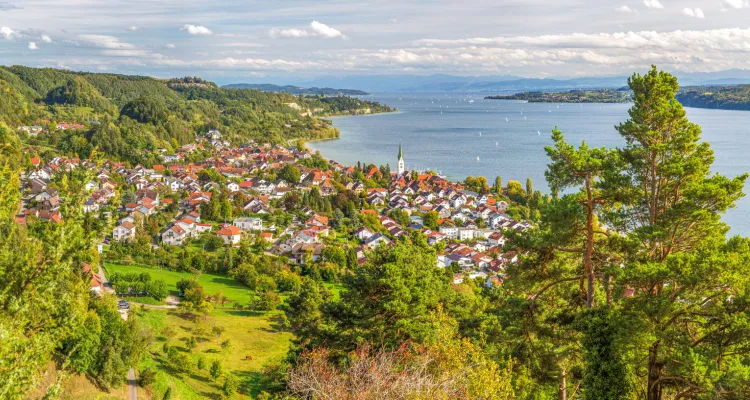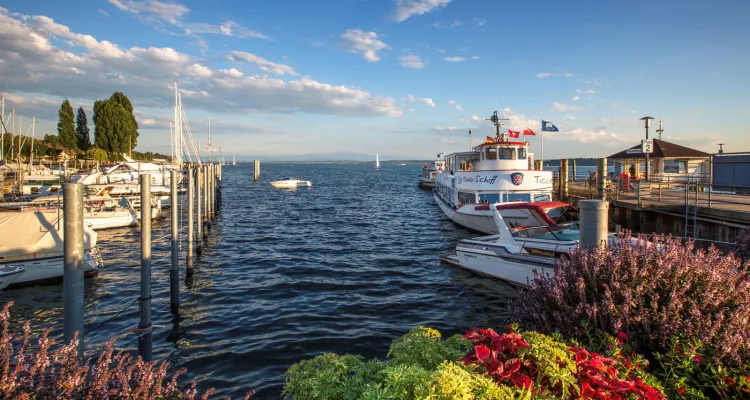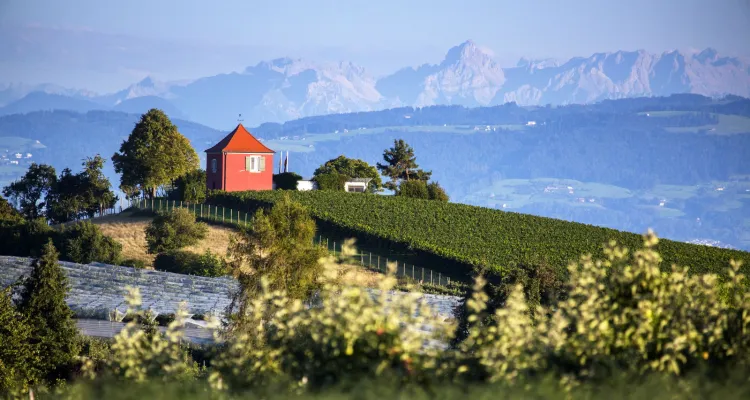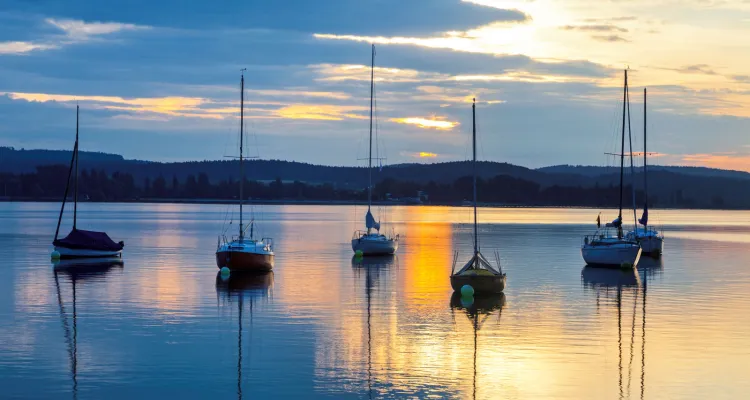 Topography of the Lake Constance Cycle Path
Around the Upper Lake, the Lake Constance cycle path runs largely flat and is also well suited for children.
Along the romantic Untersee there are some short slopes, but even here the course is not a problem.
If you follow the main route of the Lake Constance Cycle Path around Lake Überlingen from Constance via Radolfzell to Überlingen, the route is practically flat.
Only if you go over the Bodanrück via Wallhausen, Liggeringen and Bodman, that is more demanding. For more athletic people, the winding Schiener Berg on the Höri, which is the peninsula on Lake Constance, presents an exciting challenge.