A dream on two wheels!
The southern of the two "fingers" of Lake Constance is Untersee (Lower Lake). Many tourists miss this part, which is a pity, because Untersee is a dream! Sometimes it is rather river-like, then again wide and open. Nowhere is Lake Constance more varied. You shouldn't miss the Rhine Falls and the Höri peninsula!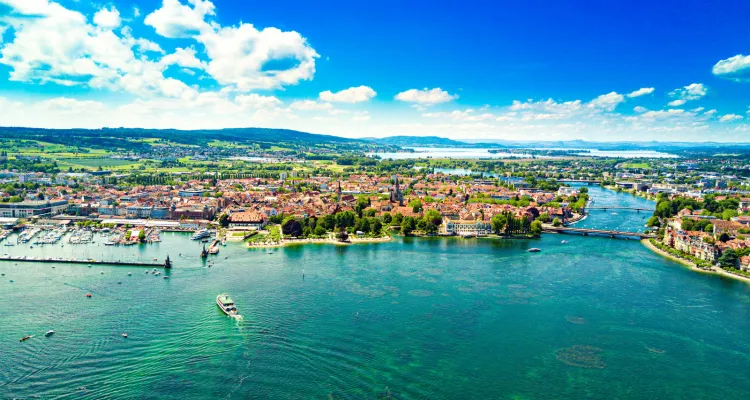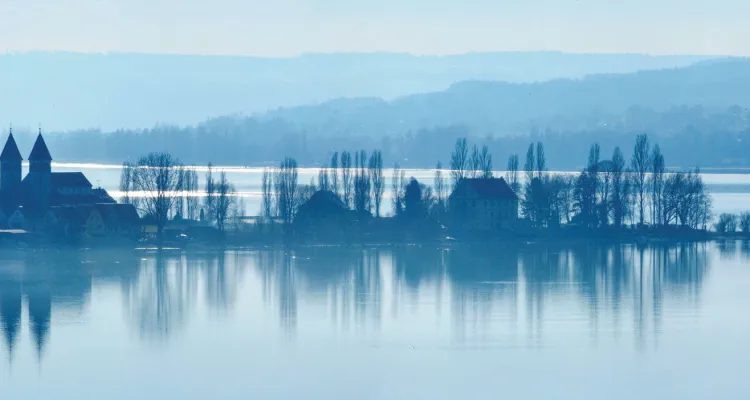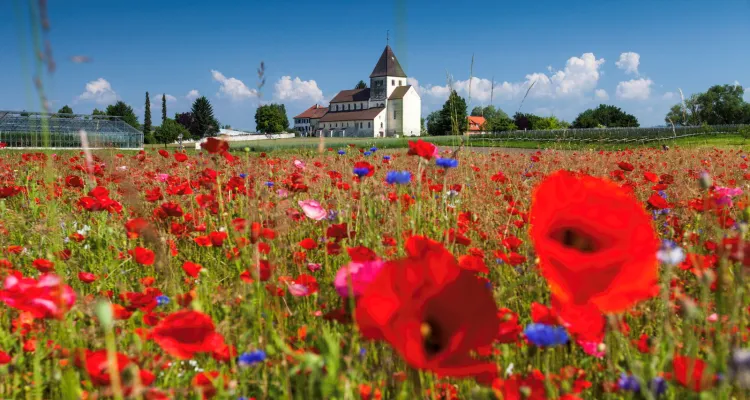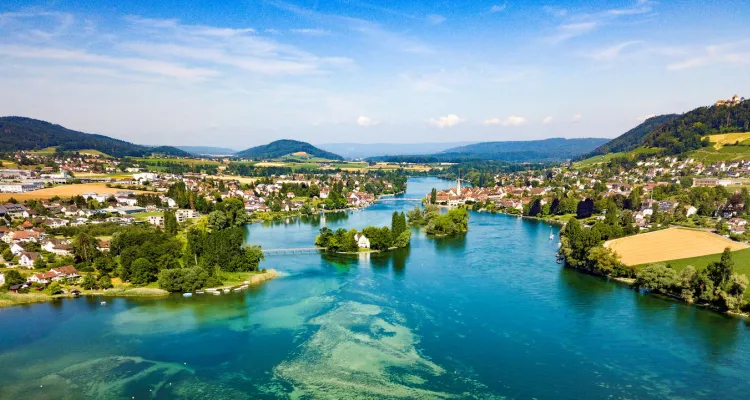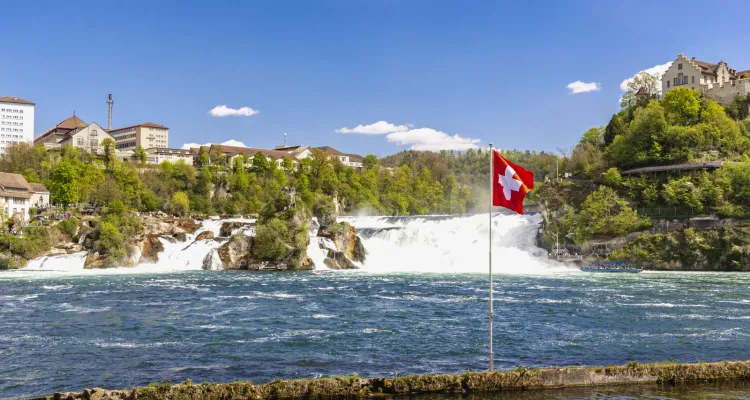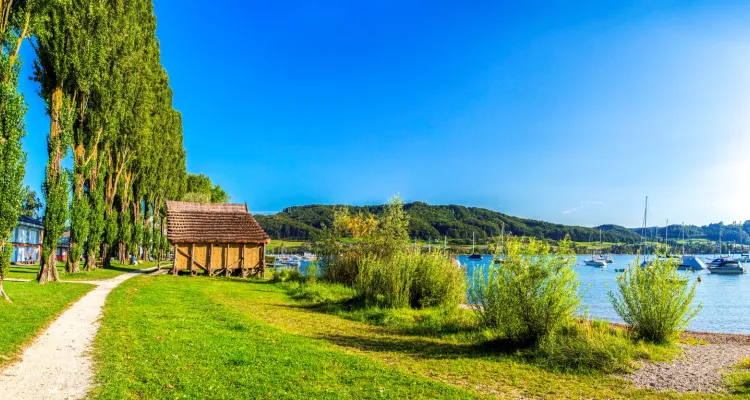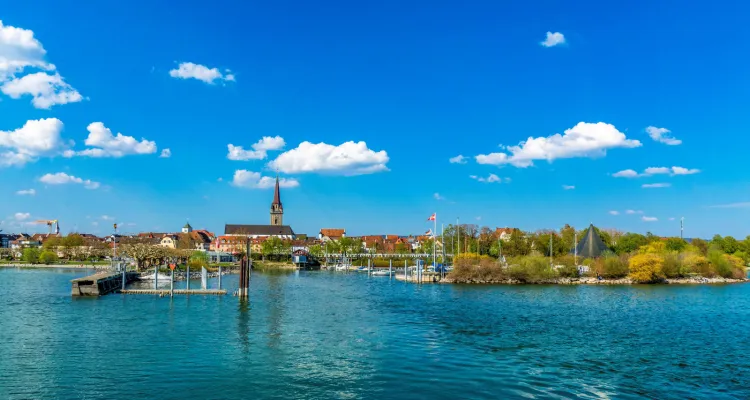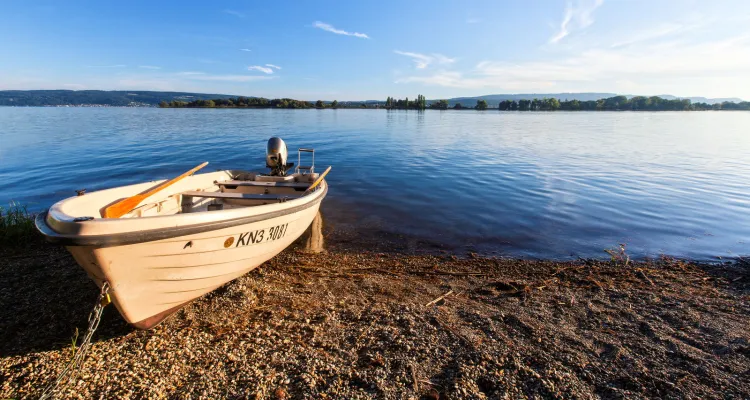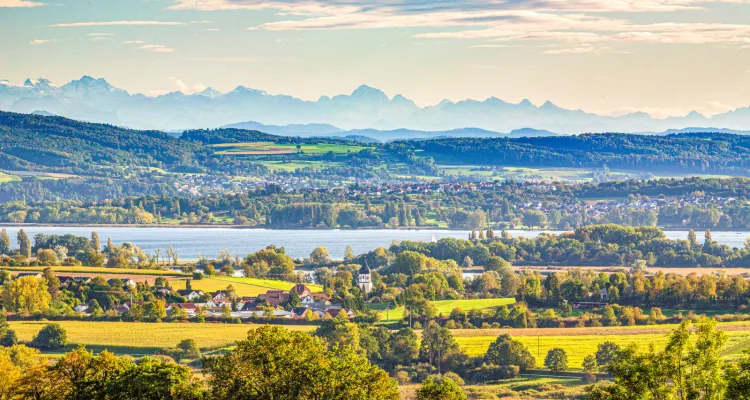 Cycling tours at Untersee
Von Konstanz nach Stein am Rhein (ca. 30 Kilometer)
Die leicht hügelige Strecke bietet immer wieder wunderschöne Ausblicke auf das Wasser und die Insel Reichenau, die Halbinsel Höri und den Schiener Berg. In Stein am Rhein endet der Bodensee, und der (Hoch)Rhein beginnt erneut. Das mittelalterliche Städtchen ist mit seinen bemalten Häusern, dem Rathausplatz und der vorgelagerten Klosterinsel Werd zu Recht ein Touristenmagnet.
Ausflug nach Schaffhausen und zum Rheinfall ab Stein am Rhein (ca. 50 Kilometer)
Ist man schon einmal in Stein am Rhein, sollte unbedingt ein Abstecher nach Schaffhausen und zum Rheinfall unternommen werden. Absolut beeindruckend ist eine Bootsfahrt zum Rheinfallfelsen, vor allem im Mai und Juni, wenn der Fluss nach der Schneeschmelze das meiste Wasser führt. Wenn Sie die ganze Strecke hin- und zurückradeln wollen, machen Sie sich auf knapp 50 hügelige Rad-Kilometer gefasst!
Von Stein am Rhein über die Halbinsel Höri nach Radolfzell (ca. 25 Kilometer)
Die Anstiege in Kattenhorn (kurz, aber heftig) und zwischen Wangen und Hemmenhofen (länger, aber mäßig) sollten niemanden davon abhalten, die Halbinsel Höri zu beradeln. Dieses Teilstück des Bodensee-Radweges ist fantastisch!
Von Radolfzell nach Konstanz (ca. 20 Kilometer)
Dieses Teilstück des Bodensee-Radweges ist praktisch steigungsfrei, aber auch nicht besonders interessant. Sie verpassen also nicht viel, wenn Sie die Route hier mit der Bahn abkürzen.