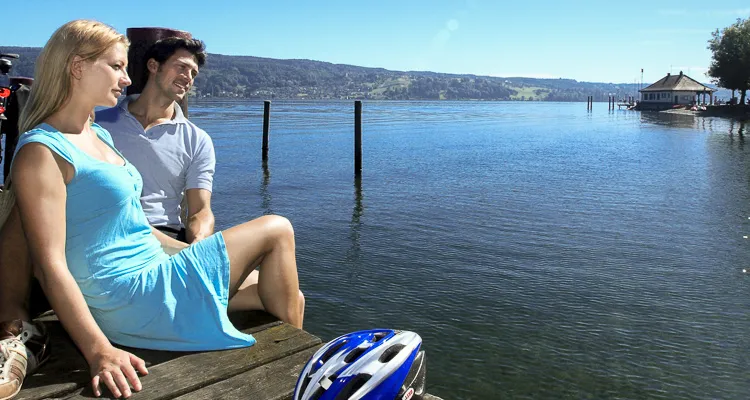 The southern of the two "fingers" of Lake Constance is the Lower Lake. To be more precise, the Lower Lake, as it is usually referred to, is also called Gnadensee Lake and Zeller See Lake.
Many people who don't know Lake Constance, and don't have so much time, miss the Lower Lake, as they are not aware that it is part of Lake Constance. A mistake!!  And people who know the area know why! The Lower Lake is a dream! Sometimes more river-like, to then open out - this part of the lake is the most varied.
Show more
Show less
The Lower Lake for Cyclists
The classic route from Constance to Stein am Rhein (approx. 30 km)
A slightly hilly route along the southern bank from Constance to Stein (almost 30 km) with wonderful views of the water and Reichenau Island opposite, as well as the Höri peninsular and Schiener Berg mountain. Lake Constance comes to an end in Stein, which marks the beginning of the Rhine Riv-er. This small medieval town, with its colourfully decorated houses, the town hall place and Werd Island, is a true magnet for tourists - and correctly so!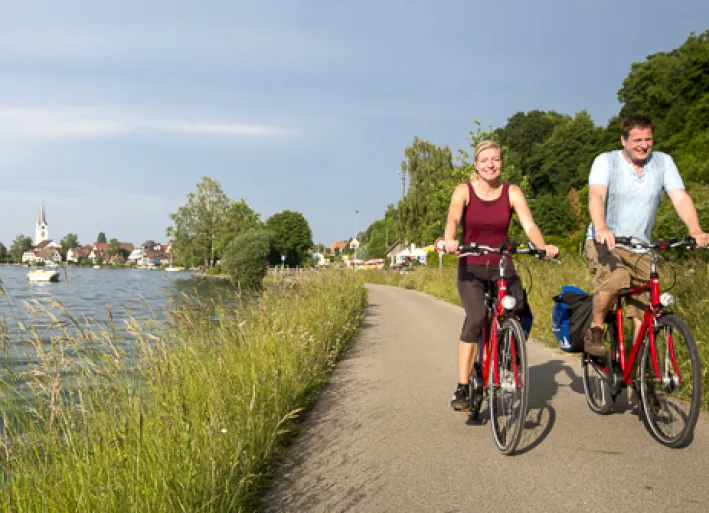 Trip to Schaffhausen and Rhine Falls from Stein (approx. 50 km)
If you're in Stein, you really should also take in Schaffhausen and the Rhine Falls. A boat trip to the Rhine Falls rocks in May and June can be very impressive when the falls are at their fullest, follow-ing the thaws. The trip to the Rhine Falls on Veloroute 2 (Rhine cycle path) and back to Stein adds another 50 relatively hilly kilometres. You can do one route by boat - the prettiest boat trip around: Stein - Schaffhausen!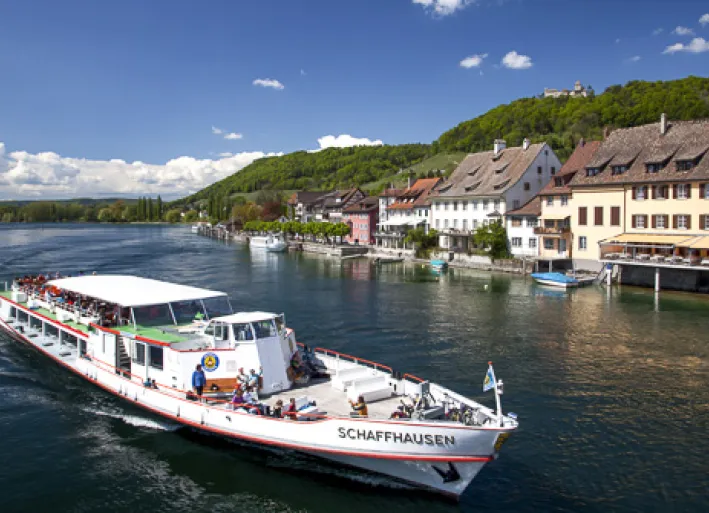 Höri peninsular (from Stein to Radolfzell, approx. 25 km)
A shorter but steeper section in Kattenhorn and a longer but more gradual incline from Wangen to Hemmenhofen shouldn't stop cyclists from cycling the Höri peninsular. Because this part of the Lake Constance cycle path is also stunning! An absolute must-do!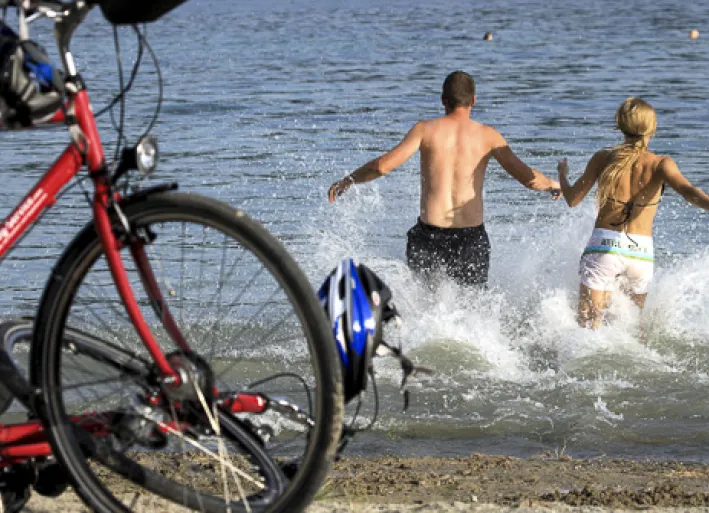 From Radolfzell to Constance (approx. 20 km)
This part of the Lake Constance cycle path has practically no hills but is not really what you could call "stunning". From Radolfzell to Markelfingen and then on to Allensbach the route is quite nice. Next, the cycle path from Allensbach, passing Reichenau Island to Constance mostly follows the main Bundesstrasse road. The railway runs parallel to your route, so you can easily shorten your cycling by taking the train from Radolfzell, Markelfingen, Allensbach, Hegne or Reichenau-Waldsiedlung.