The Lake Constance Cycle Path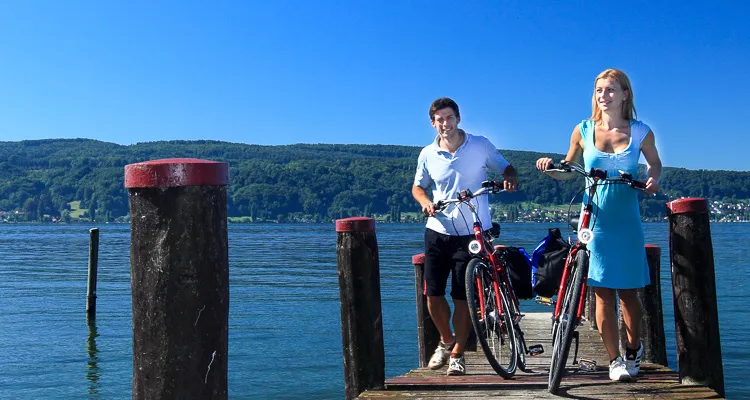 Welcome to the Lake Constance cycle path!
For decades already, the Lake Constance cycle path has been one of the most popular destinations for cycling holidays in Europe - and we know why!
We give you all the information you need to plan your tour on the Lake Constance cycle path, no matter whether you want to be cycling for just an afternoon or a full week: from arrival recommendations and tour suggestions, bike-friendly accommodation to reliable luggage transport.
There are also cyclists who prefer to book a complete package. Does that sound like you? If it does, then have a look at our cycling holidays on Lake Constance: you cycle - and we take care of the rest.
We love cycling, Lake Constance is where we live and we enjoy telling people all about this area.
Looking forward to seeing you on the Lake Constance cycle path!
Show more
Show less