Out on Lake Constance on a racing bike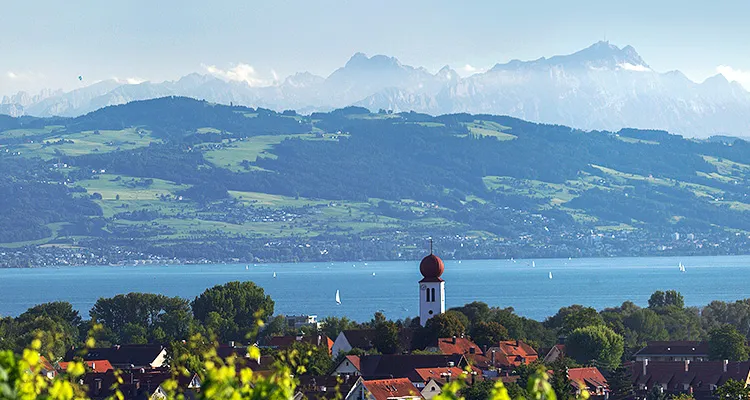 Lake Constance is a classic holiday destination for racing cyclists. In spring and autumn, cyclists go to Majorca, in winter to the Canary Islands and in summer to the Alps or middle range mountains. But to Lake Constance? Anyone out in their car can drive just a little further and will be in South Tyrol, in Switzerland, in the Allgäu Alps or the Black Forest.

Lake Constance is, for some reason, not so popular for racing cyclists. Or maybe the area is an insider in the field of cyclist?
Show more
Show less
Lake Constance scores high when ranking the most popular holiday areas. It's even more interesting for racing cyclists thanks to its location between the Black Forest, Allgäu and the Alps. During the day, cyclists can tour the hills and mountains in the surrounding area and in the evenings meet at the lakeside and refuel on local specialities! And if you're not keen on mountains, you'll enjoy the level profile of the routes here.

That makes Lake Constance a great destination for both beginners to this sport as well as hardened racers. Naturally you won't find any long mountain pass roads, but the short hilly sections are nonetheless very steep. And going into the hinterland around Lake Constance, there are many small roads with hardly any traffic that take you through beautiful countryside with views of the lake, mountains and green meadows.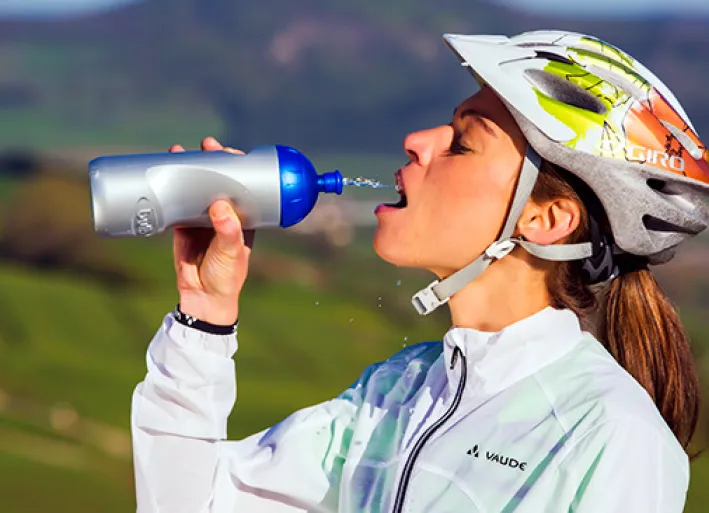 From Schaffhausen, a day tour will take you into the south of the Black Forest to Feldberg Mountain. To the west and north of Lake Constance are Hegau, Linzgau and Upper Swabia. These three region offer not only gentle hills but also some steep challenges. The Allgäu region begins about an hour by bike from Lindau, to soon merge with the Alps, which, together with the Swiss Mittelland region shape the east and south of this area.

The appeal of the Lake Constance region for racing cyclists can be noted in the former and still active professional cyclists who live here. Around Constance and Kreuzlingen are the multiple world champion in time trials, Tony Martin, the world class sprinter, André Greipel, and the former professional Bert Grabsch and Andreas Klöden. Jan Ullrich also lived here for a while.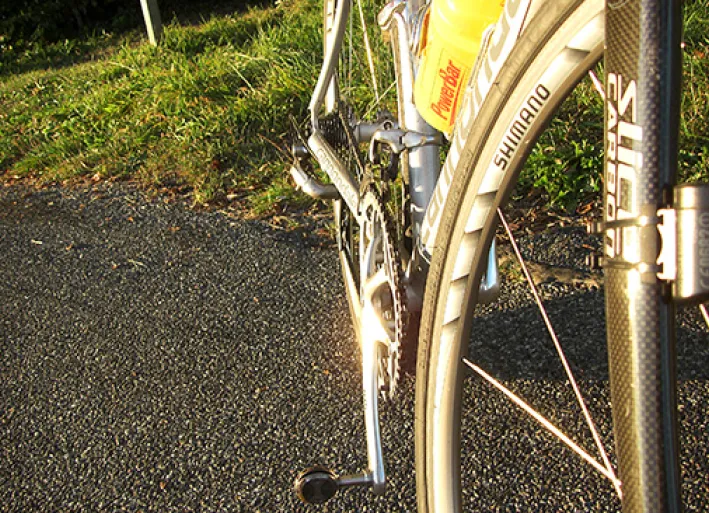 The Lake Constance cycle path is basically well suited for racing cyclists, but there are limitations: there are a few sections that are not paved, but you can take the road to avoid them. On weekends and in the peak season, some sections are very busy. During this time, it's best to venture into the hinterland.

Lake Constance is excellent for day trips on a racing bike as well as for longer tours. People wanting to stay for a few days can be based in one location and go on daily rides into the surrounding area or tour from one place on the lake to the next place, going through back country to get there - and you can benefit from our luggage transfer service if you like, taking just the very necessary with you.
Show more
Show less
Day tours don't have to be planned in a circle as you can always easily take the train back to your starting point. Constance is a good place to be based for day trips. From here you can easily go an tours of all three parts of Lake Constance. If you prefer hillier or more mountainous terrain, then go for Lindau or Bregenz. Here you'll find the mountains from the Allgäu and Vorarlberg regions as well as the Swiss alps practically on your doorstep. But other towns around Lake Constance are just as great.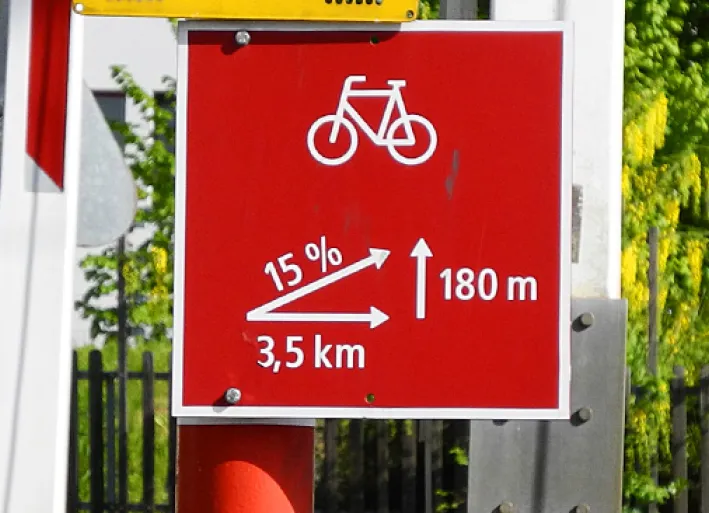 We can recommend three other websites for racing cyclists:
quäldich.de 
The unusual name quäldich (transl: torture yourself) comes from a quote from Udo Bölts during the Tour de France 1997. A certain tendency to torture yourself is an advantage if you want to cycle the pass roads listed here. According to the motto "Just as long as it's uphill" over 5000 pass roads are described and more than 1500 of them are in the alps. You can read all about the different routes in texts that provide photos and altitude profiles. Unfortunately the website is available in German only.
In addition to the pass routes, there is a growing number of tours and the Quäldich tour planner for people wanting to plan trips themselves.
You can create a tour to suit your taste in just a few clicks and download it as a GPX file to your own GPS device or smartphone. This means map and tour are always available on your tour. When you're using a smartphone on Lake Constance, please be aware of this: depending on your settings, your phone can dial in to a foreign mobile phone network which can lead to higher costs than your own provider.
Show more
Show less
Strava
Strava.com is a social network for athletes; the basic version is free of charge. The name comes from the Swedish word "sträva" which means to strive. And that's what it's all about for the founders of Strava: they want to help sports people in their striving to do better, regardless of target, talent and age.
Runners, racing cyclists and even triathletes can record their activities with their GPS device or by app and upload to Strava. You can compare your own jogging route or cycle ride with either your own past achievements or with routes and tours of other athletes. In Strava, you can can define segments, i.e. specific route sections for which there are "best" lists thus supplying further motivation to improve your own achievements. You can measure yourself up against the professionals who are registered with Strava. The speediest racing cyclist can award him or herself with the virtual crown as King or Queen of the Mountain! And a nice side effect is that you can see who far and how long you've been out on your routes in the last week, month or year.
For racing cyclists wanting to find beautiful routes for their racing bike holidays, this route planner is a great source. Your own route is created easily in just a few clicks. The advantage in comparison to other providers: a heatmap visualizes the busiest routes in the area. And where like-minded people are touring is probably going to be a great place to go to, too! You can also display segments of routes that are frequently on interesting sections of tours. Complete routes can be saved to your own GPS device or shown in the app. During your tour you'll always have a digital map and the route at hand.
Show more
Show less
Stoppomat Höchsten

Stoppomat is an ongoing time measuring system and precursor of the Strava segment. Here, cyclists can stamp a card at their start and destination and measure the time they take. The times are published later on the Stoppomat website. The first Stoppomat in Germany was erected in 2006 in Höchsten, north of Friedrichshafen. On the 8.2 km route, you have to tackle 360 metres of altitude. The record for this route, at 16:09 minutes, is held by the former racing cyclist, Jörg Ludewig.
Show more
Show less