Our cycling holidays on Lake Constance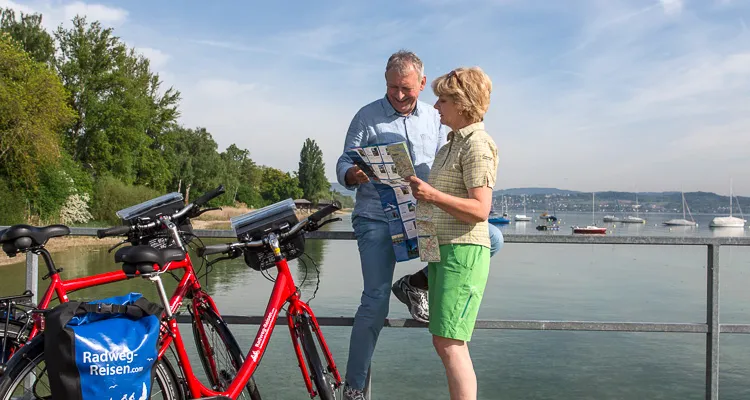 On our website about the Lake Constance cycle path you can find all the information you need to plan your own cycling holiday: from arrival recommendations to accommodation tips through to transferring your luggage.
There are also cyclists who prefer to book a complete package. Your benefits: you book a holiday and we take care of the rest.
If you can't find a suitable holiday, then visit us at www.cycling-holiday.com. This is where you'll find our complete range of holidays with tours throughout Europe.
Show more
Show less