Germany, Austria and Switzerland border Lake Constance, which consists of three bodies of water: Lake Überlingen, Lower Lake and the Upper Lake are the cause of its distinctive shape. Anyone who has visited Lake Constance once will want to come back again and again. The figures for the third largest lake alone are impressive:
With a water surface of 536 km² and a circumference of 273 km, it is the third largest lake in Central Europe. At 63 km long and 14 km wide, the opposite shore often disappears behind the horizon. The deepest point measures over 251 m. An impressive figure if you are just sailing over the waves of the lake on one of the white excursion boats.
Lake Constance holds another phenomenon in store: The Alpine Rhine flows into the lake in Austria to leave it again as the Rhine near Constance. Three large islands lie in Lake Constance: the vegetable and monastery island of Reichenau, the island city of Lindau and the flower island of Mainau are among the very special sights on Lake Constance.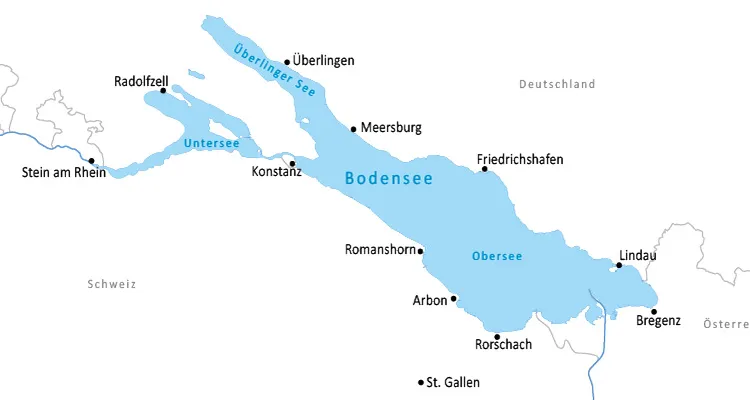 Der Untersee
Für viele Radler gilt jedoch der Untersee als der schönste Teil des Bodensees. Der Schweizer Seerücken und die Halbinsel Höri, die einst schon Hermann Hesse begeistert hat, fügen sich zu einer abwechslungsreichen Landschaft, die von bestens ausgebauten Radwegen durchzogen wird. Mit Konstanz und Stein am Rhein liegen zwei einmalige Städte im Westen und Osten des Untersees. Beide Orte wurden vom Krieg nicht in Mitleidenschaft gezogen und präsentieren sich noch heute mit bunt bemalten Fachwerkhäusern und engen Gässchen.
Der Obersee
Der Obersee ist der Bauch und damit der größte Teil des Bodensees. Deutschland, Österreich und die Schweiz teilen sich das Ufer, wobei die längste Strecke auf Deutschland und die kürzeste auf Österreich entfällt. Postkartengleich präsentiert sich der Obsersee an vielen Stellen: Sie spazieren in Meersburg oder Lindau durch charmante Altstädte mit verwinkelten Fachwerkhäusern. Von der langen Seepromenade in Friedrichshafen genießen Sie einen einmaligen über das Wasser und die schneebedeckten Gipfel der Alpen. Über Ihren Köpfen kreist beinahe lautlos ein Zeppelin, deren Geschichte eng mit dem Bodensee und der Stadt Friedrichshafen verbunden ist.
Der Überlinger See
Der Überlinger See, der obere Arm des Bodensees zwischen Meersburg, Bodman-Ludwigshafen und Konstanz hat einen anderen Charakter: Das Bodensee-Ufer präsentiert sich steiler und hügeliger, im Westen sind die sanften Vulkankegel des Hegaus zu erkennen. Die Blumeninsel Mainau liegt im Überlinger See die Pfahlbauten stehen vor Unteruhldingen im Wasser. Und wer schon einmal da ist, darf einen Besuch der drolligen Affen in Salem nicht verpassen.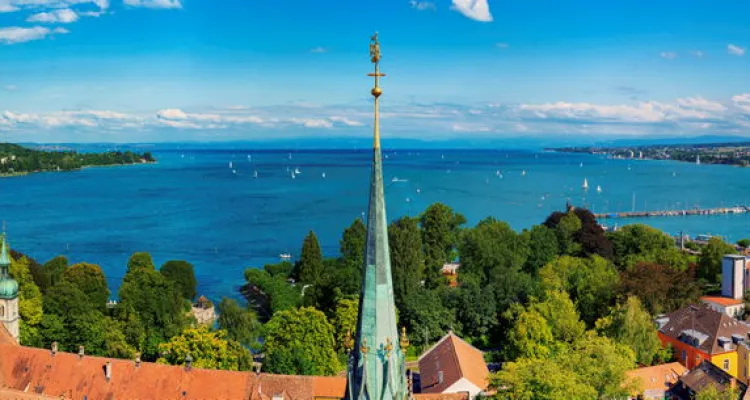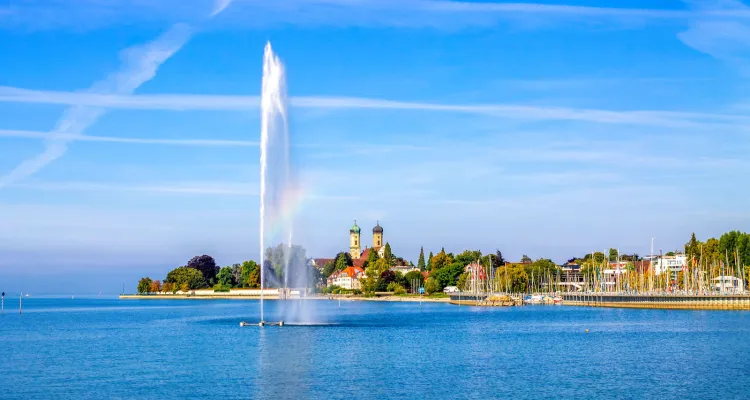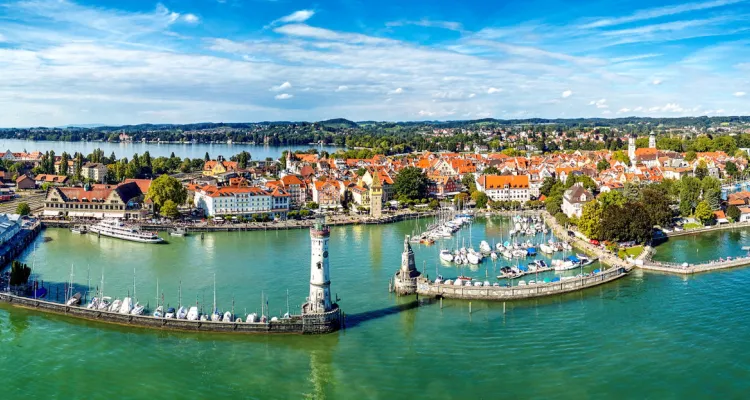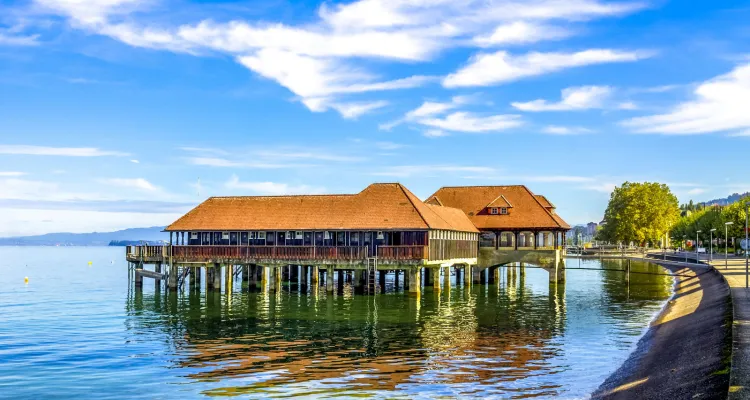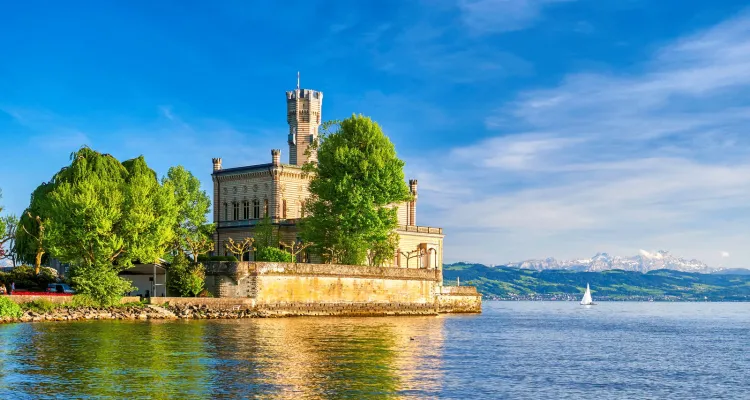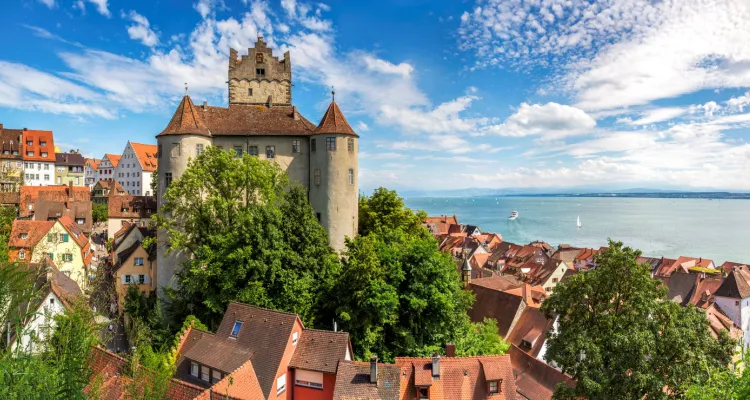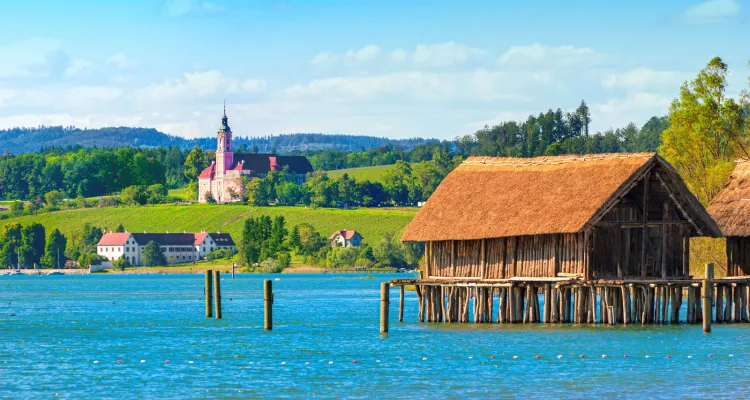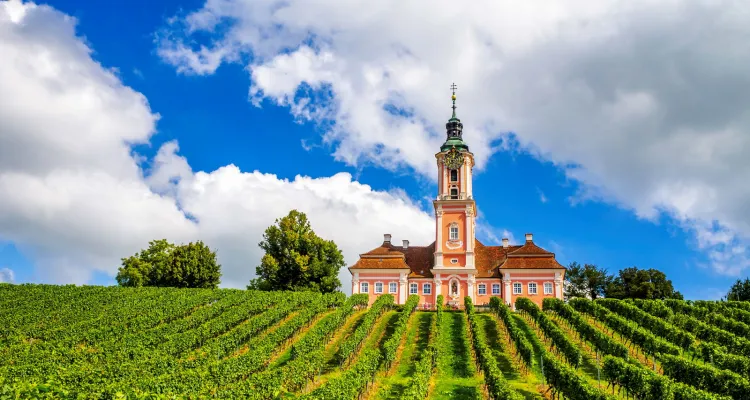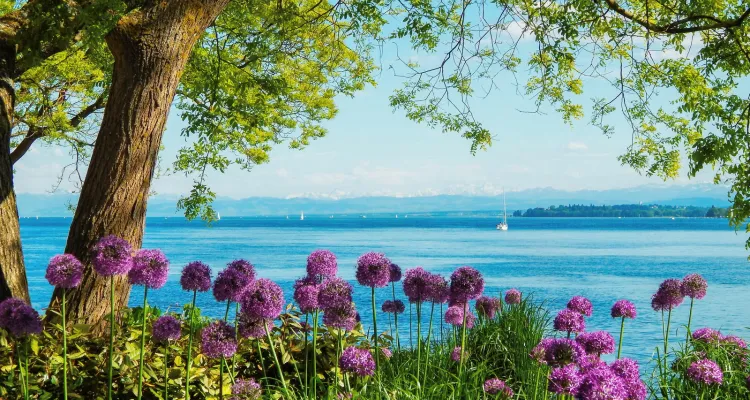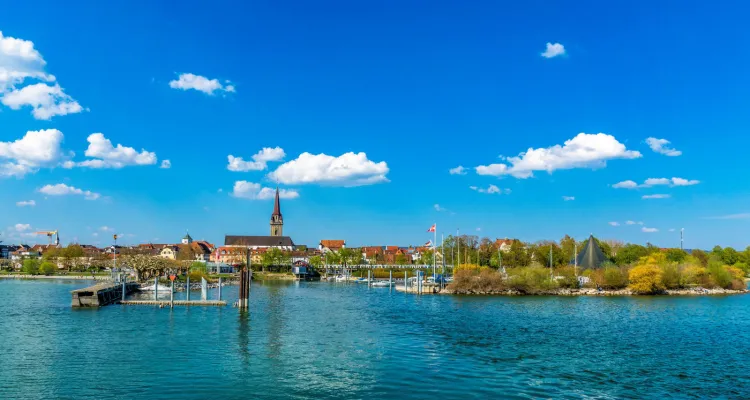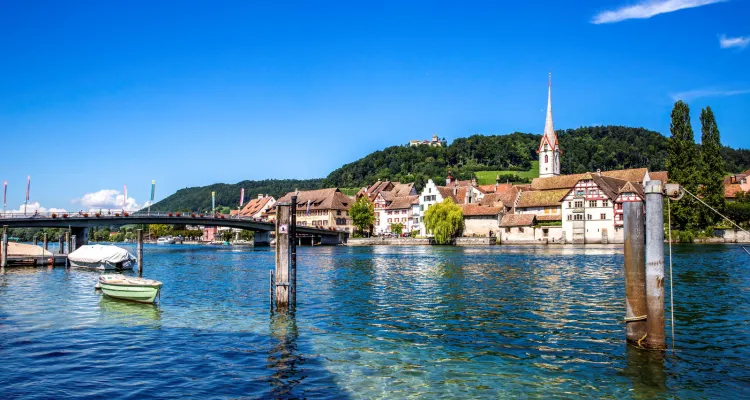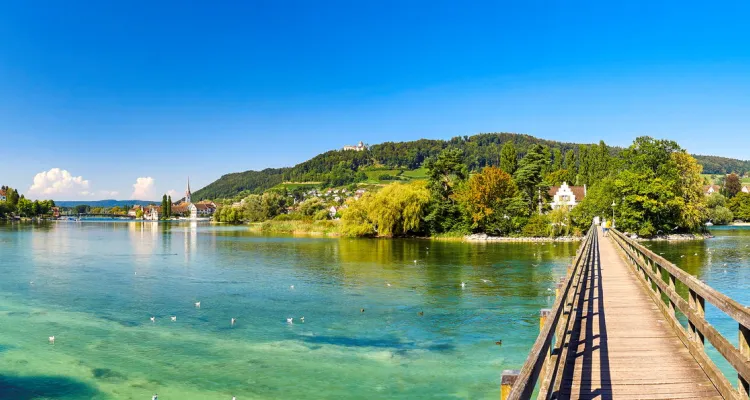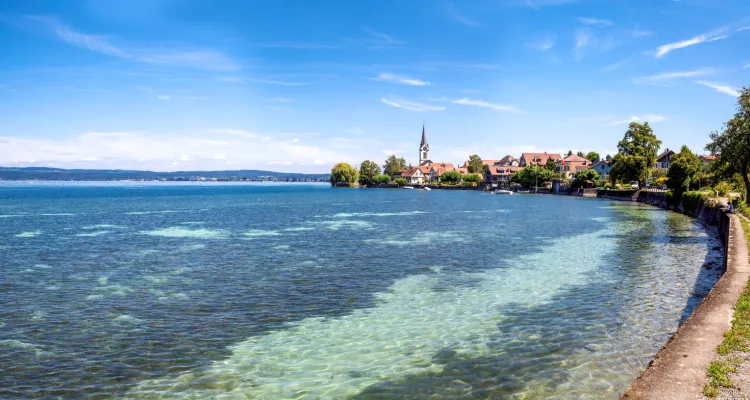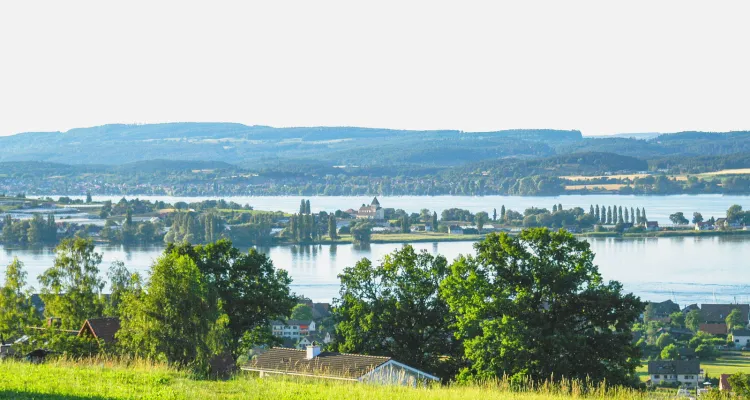 1 lake, 2 wheels and 3 countries
The Lake Constance Cycle Path
The 273 km along the shore are great to discover, especially on a bike! The Lake Constance Cycle Path is one of the most popular routes in Europe. And rightly so, after all, almost every cyclist's wish can be fulfilled. Whether short stages on the flat paths directly on the shore, sporty ambitious once around in one or a few days or with the mountain bike in the hilly surrounding area - Lake Constance is known as a paradise for cyclists not least because of its versatility! On the way there is a lot to discover: Be it the butterflies on the flower island Mainau, the droll monkeys in Salem or the Zeppelin Museum in Friedrichshafen, the breaks could hardly be more different. One thing, however, always remains the same: Around Lake Constance, the glittering water is never far away and always tempts you to take a dip in the cool water!