40 years Lake Constance Cycle Route
Three countries, two wheels and one big idea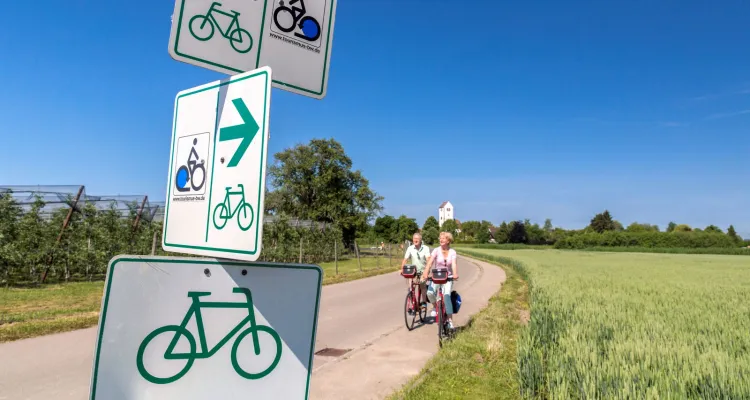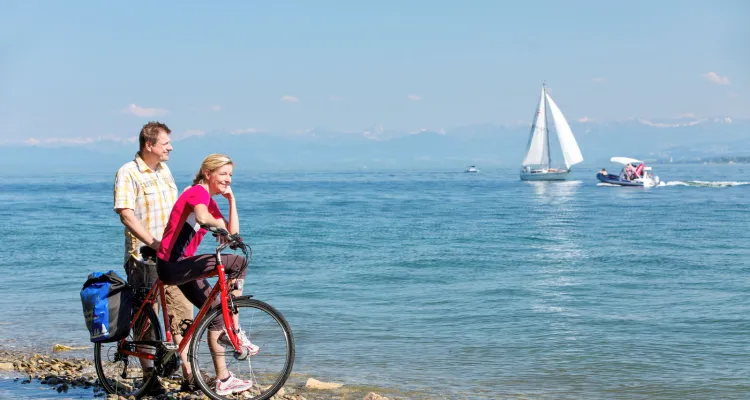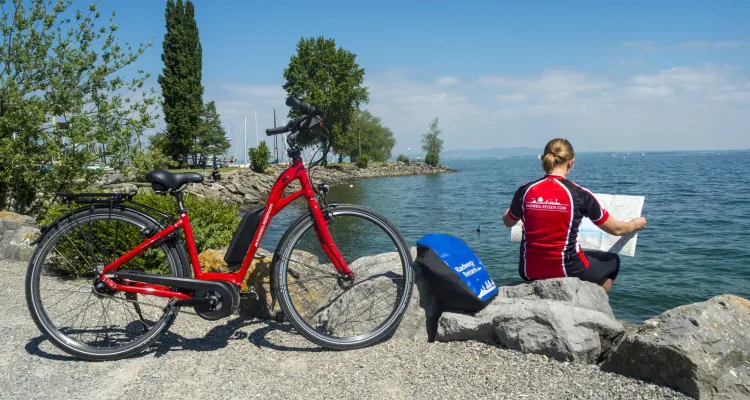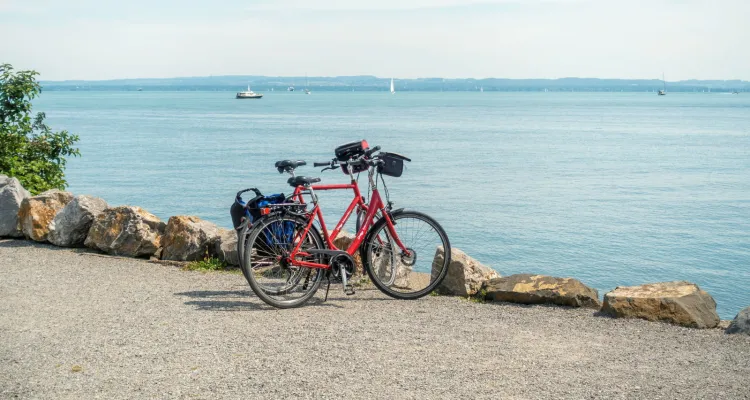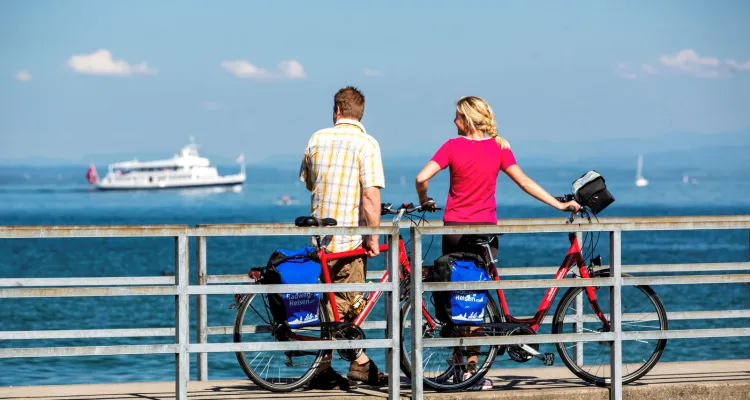 Cycling around Lake Constance was already part of the regional cycling clubs' programme more than 100 years ago. However, the infrastructure left a lot to be desired, and even in the 1970s it was not easy to cycle around the lake in one stage. It was not until 1983 that the International Lake Constance Conference, a cooperative association of the riparian states Germany, Austria and Switzerland, set out to create a "cycle path for all". In doing so, it took up the idea of Wilfried Franke, who was then employed by the district administration of the Lake Constance district. So they commissioned the development of a suitable route. A few years later, the "Seeradweg" was opened – a 200-kilometre cross-border route marked with a uniform symbol. Motto: "1 lake, 2 bikes and 3 countries".
Show more
Show less
The 1990s brought an extension and optimisation of the cycle path. For example, the route was extended to the Rhine Falls near Schaffhausen and further to the Rhine Valley. As a result, the Lake Constance Cycle Path reached its current length of around 300 kilometres. In 2006, 380,000 cyclists were counted. And the trend is still upwards!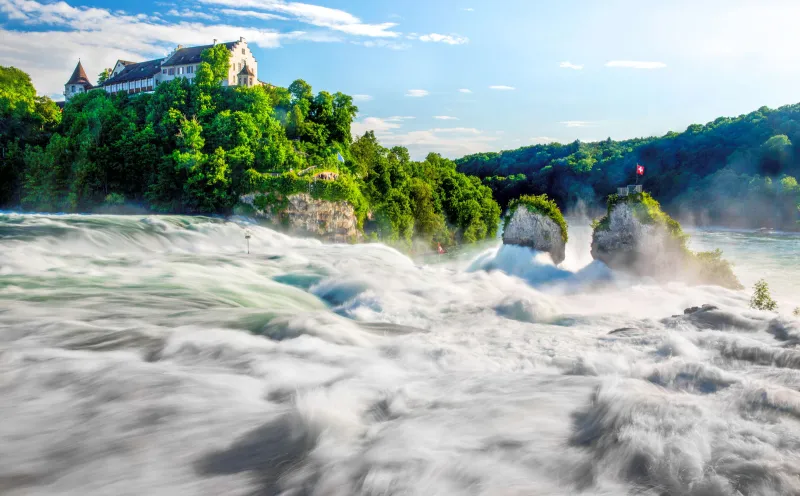 Thanks to the tranquil routing and the varied sights along the way, the Lake Constance Cycle Path has become one of the most popular cycle paths in Europe. In 2015, the German Cyclist's Association (ADFC) awarded it a 4-star certification, which it still holds today. This is not least the merit of a working group founded in 2016, which continuously cares for the qualitative maintenance and further development of the infrastructure.