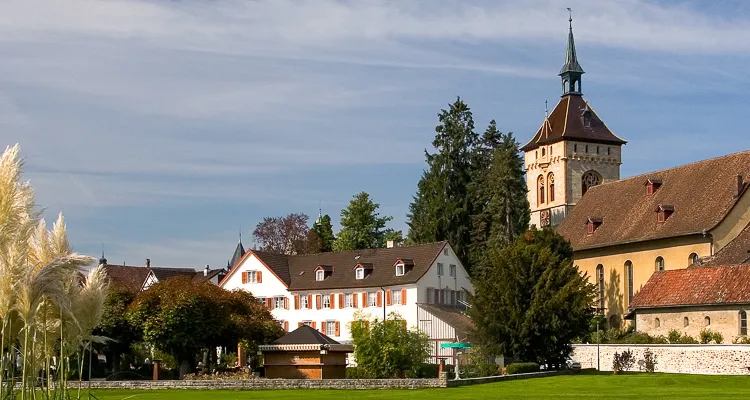 Approx. 14,000 inhabitants.
Third largest town in Thurgau.
"Most" or "Cider" from this area is a speciality.
Until 1987, the famous Saurer vehicles were manufactured here, and are still used today by the Swiss Army.
Brief historic overview
Arbon is on a semi peninsular on the southern bank of Lake Constance in the Swiss canton of Thurgau. The town has a population of approx. 12,500. Historically, it goes back to a Celtic and, later, a Roman settlement. Between 1285 and 1798, Arbon was owned by Konstanz bishops. In the 19th century, Arbon was home to many factories.
Today, it is an important industrial centre of Oberthurgau. The most important employer into the 1980s was the stock company, Adolph Saurer, known for the Saurer lorries. The only Saurer His-toric Vehicles Museum in the world is in Arbon. 
Today, the most important employer is the group of companies belonging to the Arbonia-Forster-Gruppe. Arbon is still a harbour town with a lot of industry, but also a lively tourist town. On a wan-der through the town you'll find many historic buildings from the Medieval times, e.g. St. Johannes' Chapel (15th century), town hall (18th century), Römerhof (16th century) and many historic town-houses.
Thanks also to its 3-km long lakeside promenade, Arbon is popular place to visit.
The historic centre of the town
In this charmingly maintained old quarter, historic buildings can be found from the most diverse epochs of history, grouped around the stately castle.  The colourful half-timbered houses, the deli-cate Rococo facades and small alleyways will soon cast their spell on you.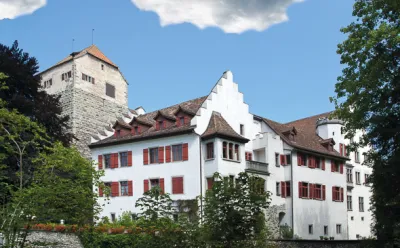 History Museum, Arbon Castle
As the biggest private museum in Thurgau, its permanent exhibition is excellent, exhibiting a jour-ney through time - Arbon's 5,500 years of history. Neolithic Period, Bronze Age, Roman times, me-dieval period, the canvas trade in the 18th century as well as industrialisation in the 19th and 20th centuries are all exhibited in a lively and appealing manner with unique exhibits, pictures, docu-ments and explained in meaningful, interesting short texts.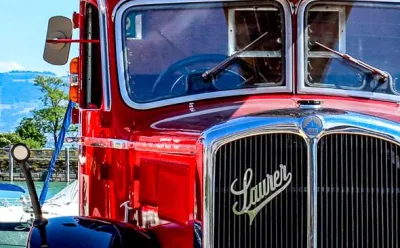 Saurer Historic Vehicles Museum
Restored and driveable SAURER vehicles from 1911 to 1980 are on exhibit here. The oldest is a Caminhao, discovered in Brazil, and brought back to Arbon in 2003. You will also see an almost complete range of engines from the famous SAURER engine manufacturing.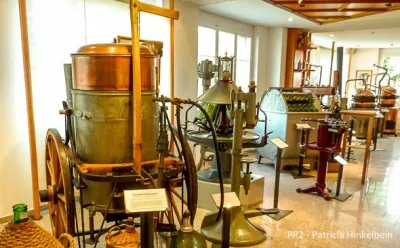 Juice and Distillery Museum
At the Juice Bottlers and Cidermakers, Möhl, they exhibit old machines and devices used in Upper Thurgau in the traditional production of ciders and apple wines. The history of the Cidermaker, which has been in existence since 1895, is also on display.