The birthplace of the zeppelin
The still quite young city takes its name from Frederick I, the first king of Württemberg. However, it gained world fame through Ferdinand von Zeppelin, who built his breathtaking airships here at the beginning of the 20th century. During World War II, Friedrichshafen was largely destroyed, but developed again into an important industrial center. With 62,000 inhabitants, it is now the second-largest city on Lake Constance and the largest trade fair center in the region.
Visitors especially love strolling along the lakeside promenade, one of the longest and most beautiful on Lake Constance. From here you have a fantastic view of the lake and the Swiss Alps. Or how about exploring the 14-kilometer Zeppelin Trail, which offers insights into the city's history? A bike or hiking tour along the lakeshore or into the scenic hilly hinterland is also worthwhile.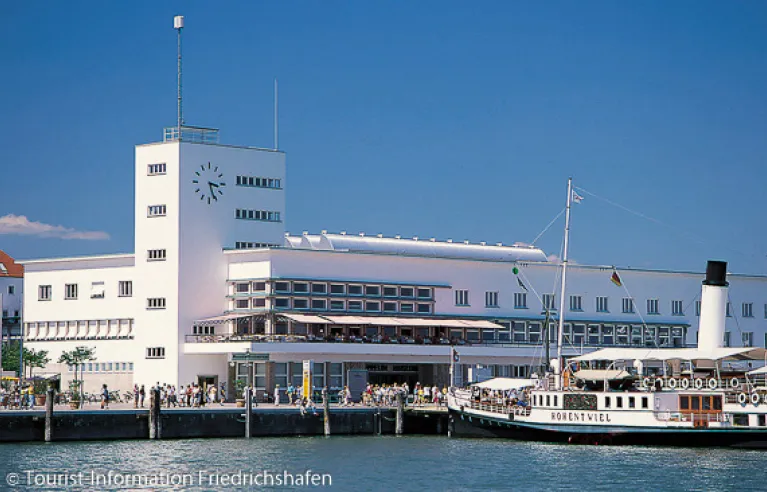 Zeppelin Museum
Located directly at the harbour, the museum offers the world's largest collection on the history and technology of airship travel. One of the outstanding exhibits is the 33-metre-long true-to-the-original partial reconstruction of the LZ 129 "Hindenburg". Likewise, the museum displays a large art collection of works by Southern German masters from the Middle Ages to modern times.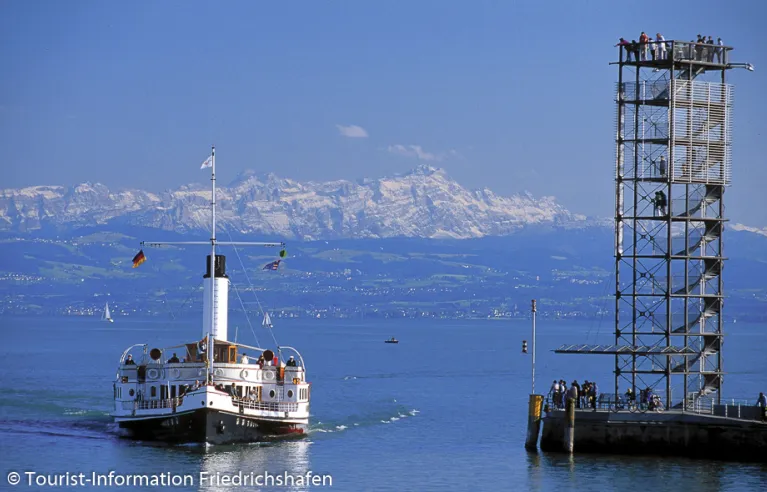 Observation tower at the pier
Want a view of the harbour? After 117 steps you've made it! From the 22-metre-high observation tower you have a wonderful view of Friedrichshafen harbour, Lake Constance and the Alps. Its access is free of charge.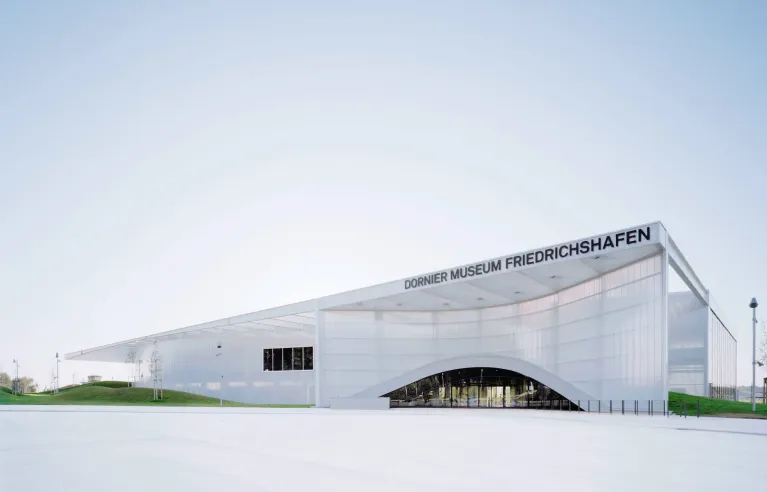 Dornier Museum
Aerospace technology to marvel at and touch! Named after the aircraft designer Claude Dornier, the technology museum displays numerous aircraft and models and provides insight into the company history of the Dornier-Werke. The museum is located directly at Friedrichshafen Airport (Bodensee-Airport).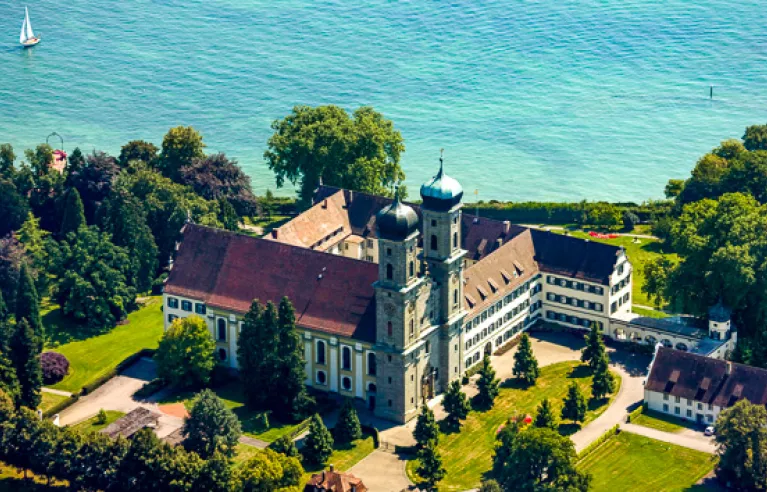 Castle Church
The town's landmark! Built around 1700, with its two 55-metre-high towers it is one of the famous Upper Swabian buildings of the Baroque period. In 1944 the Schlosskirche was partially destroyed in air raids. Right next door: Friedrichshafen Castle, a former Benedictine monastery.