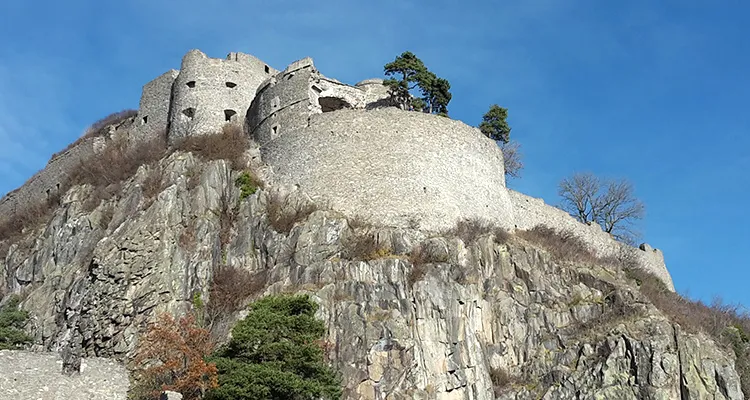 Visit one of the largest and oldest ruined fortresses in Germany. Hohentwiel Fortress was mentioned in official documents for the first time in 915. Then it was owned by different families of the nobility and was always renovated until it fell under siege in 1801. It even survived the Thirty Years War and the wars at the end of the 17th century. In the year before it fell, it was used as a prison.
This "King of the Hegau volcanoes" covers 108 hectares and has been given the title "Castle of the Year 2015". The fortress itself covers some 9 hectares. Add to that the outer bailey of the castle, half its height, then the manor house, the so-called domain at the foot of Hohentwiel.
You can see how princes lived, walk around the accommodation for the troops and also see the fortifications. Next to the fortress on Hohentwiel, some 562 metres above sea level, is Germany's highest vineyard.
You can visit the fortress independently, but guided tours are also available. Multi-language audio guides can be hired against a deposit. A tip for your trip to Singen's mountain is the history trail. Twelve boards along the trail explain different functions of the building. As the fortress is located 260 metres above the town of Singen, views reach from the Black Forest to Lake Constance and the alps.
You can get here either by public transport or by car. There is parking halfway up Hohentwiel and also at the foot of the volcano. By train you get off at "Singen-Landesgartenschau" station and then walk up Hohentwiel from there.