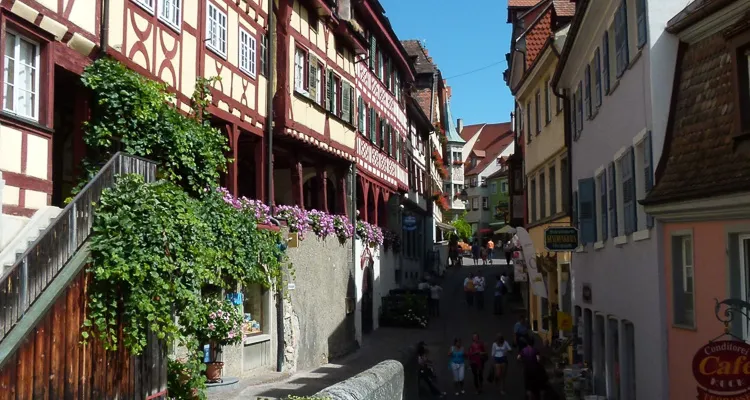 Approx. 5,500 inhabitants
Meersburg is one of the members of the German Half-Timbered Houses Route
According to documents, wine has been cultivated here since 1324
Brief historic overview
Meersburg is on the north bank of Lake Constance and has a population of some 5,500. The town has been shaped by its wine growing; the vineyards enjoy excellent conditions on the steep slopes of the northern lakeside banks. The town was mentioned for the first time in official documents in the 10th century.
The oldest part is the lower town. It developed from a fishing settlement and at the end of the 13th century was declared a town. During Medieval times, when Meersburg was the headquarters of the Konstanz bishops, the historic townscape was created, which has been kept intact until today. 
In addition to many boat connections, the town has one of the two ferry connections on Lake Con-stance. In the summertime, the ferry leaves for Konstanz every 15 minutes. The townscape is characterised by the large buildings that form part of the old and new castle fortifications.
Pretty little streets and steps lead up from the lower town to the upper town. From there you have wonderful views over to the side of Lake Constance. In the wine-growing museum, you can find out all about the history of growing wine in this region.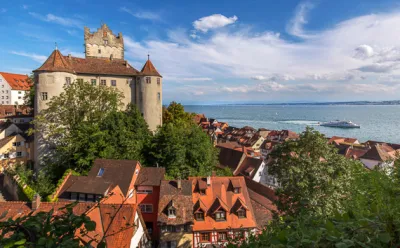 Old Castle, Meersburg
Meersburg Castle, which sits, high up over the lake, is the oldest inhabited castle in Germany. Ac-cording to legend and a tradition from 1548, its founding is supposed to go back to the Merovingians and King Dagobert I in the 7th century. In addition to the Knights' Hall, the weaponry, the dungeon, the battlement walks and Dagobert's Tower, the rooms of the famous poet, Annette von Droste-Hülshoff can be seen. Droste-hülshoff lived here when she visited Lake Constance, and died here in 1848.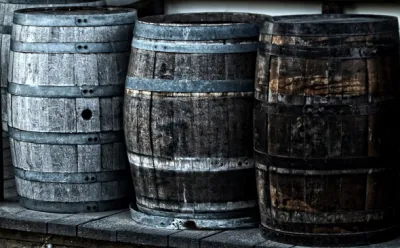 Wine-growing Museum
The museum provides information about the importance of wine growing for Meersburg in earlier times. The building was newly erected by Meersburg's Heilig-Geist Hospital in the 17th century. When you enter the building, all eyes are drawn to the Turkish barrel. It's a richly decorated barrel of the Teutonic Order of Mainau - with the capacity to hold 50,000 litres!