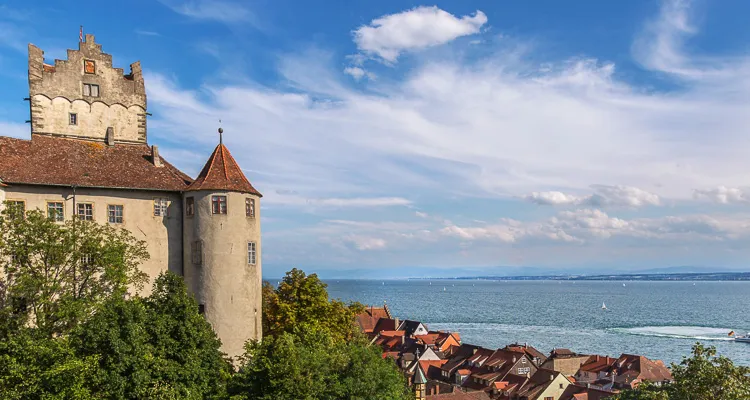 Allow yourself to be taken back into the Middle Ages on Lake Constance. More than thirty furnished rooms can be visited in Meersburg Castle, including the rooms the poet, Annette von Droste-Hülshoff lived - and also died in.
Many weapons and suits of armour can be admired, there's also a bakery, a community kitchen and a torture chamber to explore.
You can visit the castle mostly independently. Only certain rooms can only be accessed accompanied by personnel.
Meersburg is accessed by bike, car, bus and train and sometimes in combination with the car ferry.
There is parking further down in the town, or at the edge of the town, but not up at the castle, as it is the highest point in Meersburg.