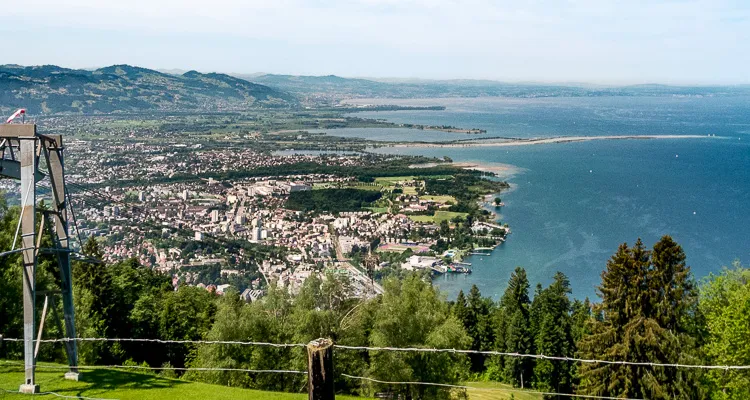 Pfänder Mountain is the most famous viewing point in the area and is 1064 metres high. Up on the mountain there are all kinds of things to do to while away your time: enjoy the countryside and go for a hike, explore the wildlife park which is home to lots of mountain animals, or have something tasty to eat in one of the local restaurants.

The valley station is not far from the Lake Constance cycle path. You can go there and leave your bike or car there, and then go up the mountain by cable car.
You can also get to the valley station but train, bus or boat.