Mid-April we have used the free days and went with the racing bike around the beautiful Lake Constance.
Our plan was to drive as far as possible on one day, to camp and then the next morning to cover the remaining kilometers on the bike.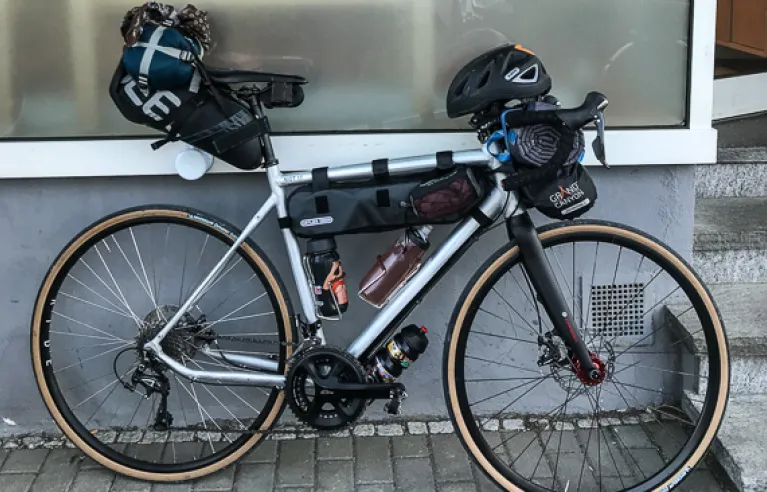 Packing list
1-person tent
Summer sleeping bag
Mattress
Thermo underwear
1 cycling shorts
1 cycling jersey
1 T-shirt
1 pair of socks
Cycling shoes
Other
Camera
Tool kit
Bike pump
3 liters of water
Map of Lake Constance
Smartphone
Day 1: From Constance via Romanshorn, Bregenz and Friedrichshafen to Radolfzell, approx. 165 km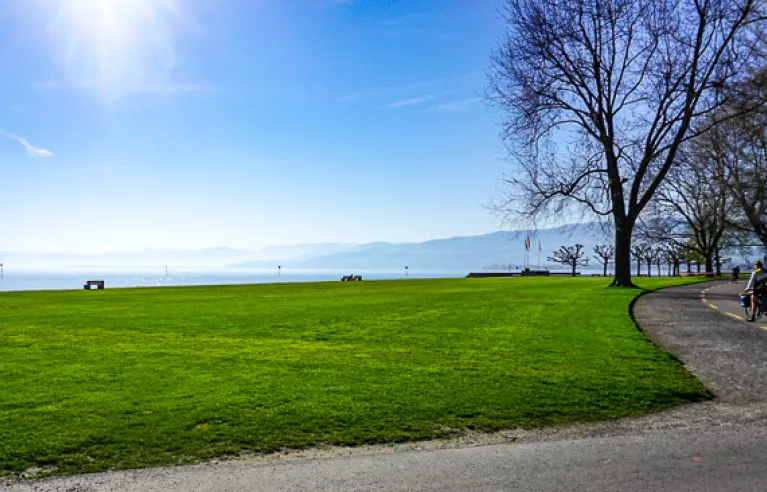 Since we have taken only the bare necessities, the packing went quickly and we are already sitting on the saddle. At a local bakery we strengthen ourselves with a hearty breakfast before we start cycling at 07.00 o'clock in the morning. First destination: Romanshorn.
As we arrive there, it is also slowly getting warmer. The weather is just wonderful!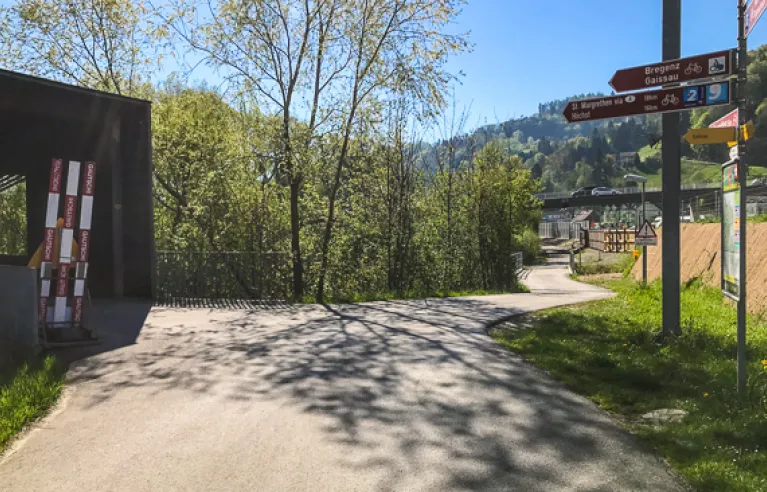 After a short coffee stop, we are already back on our racing bikes, as we want to at least circumnavigate the Obersee today: Our destination is Radolfzell!
After just under 50 km, we finally reach the idyllic Gaißau in Austria. We have left Switzerland behind us and continue towards Lindau.
Even from the saddle, the mountains on the lakeshore seem close enough to touch. So beautiful! A short stop is always worthwhile at the Bregenzer Ach. However, we have not got off from the racing bike, but continued to cycle around Lake Constance.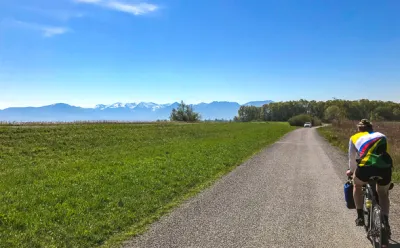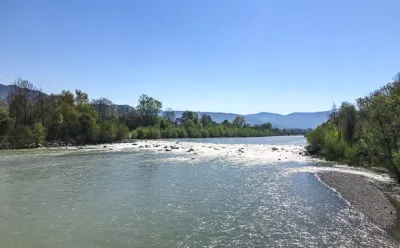 After a little refreshment in Friedrichshafen comes now what had to come: The first flat tire after about 100 km... But the tube is quickly patched.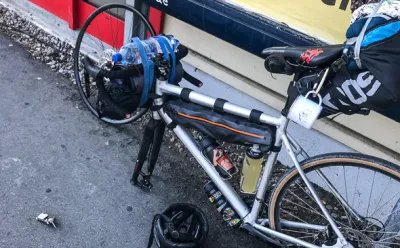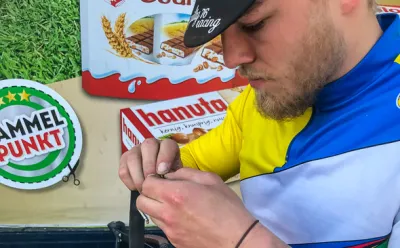 Soon it can go on in the direction of Überlingen and thus Radolfzell. As we arrive there, we now are (after 140km!) quite exhausted and tired, but we still cycle to a supermarket in the district of Güttingen and provide us with a well-deserved dinner. In addition, we have also filled up our water supplies in the supermarket.
Day 2: From Radolfzell via Stein am Rhein to Konstanz, approx. 50 km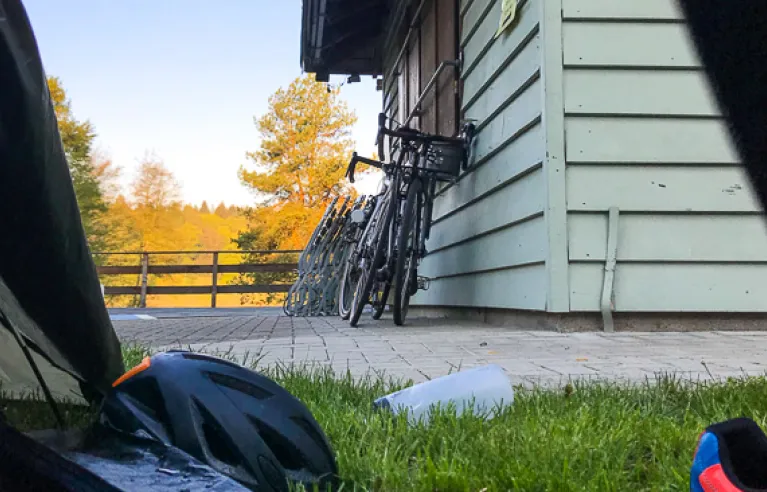 Good morning!
After the 160 km from the previous day, a nice evening and a relaxing night in the tent, we slowly pack up. Since we also want to circumnavigate the Untersee via Stein am Rhein, only about 60 km separate us from Konstanz.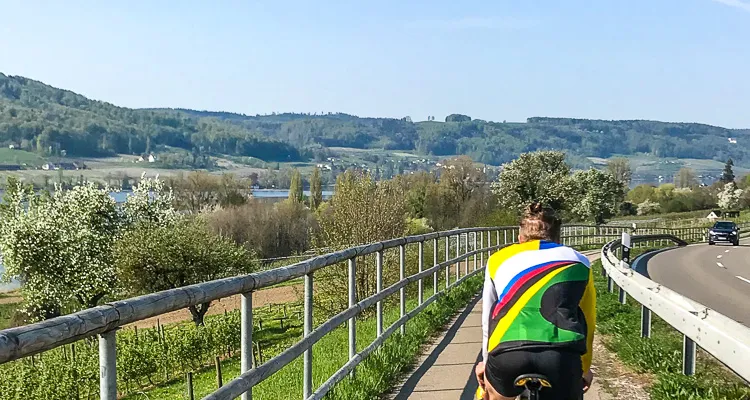 Back on the road bike we go via Moos, Iznang, Gundholzen and Öhningen to Stein am Rhein. So always along the lake on the official Lake Constance Cycle Path.
The breakfast we catch up in Öhningen, before we continue. Meanwhile, it is cozy 20 degrees.
In Öhningen we have made half of the second day stage, then it is still 30 km back to Konstanz.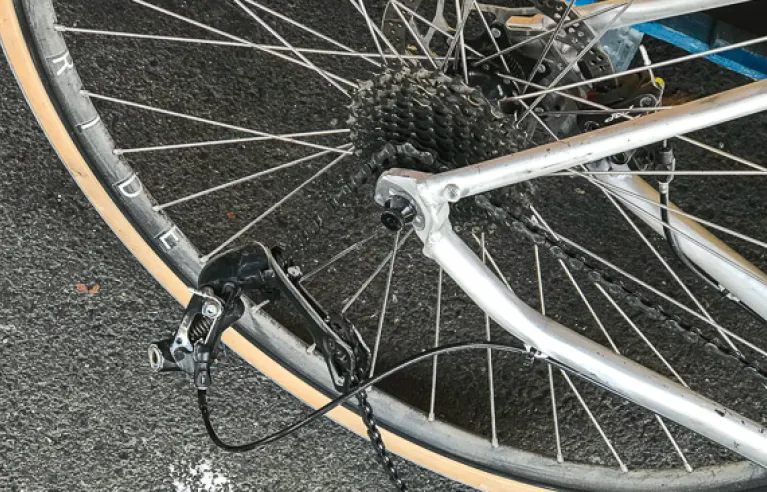 Arrived in Constance, there is still a larger damage to the wheel: The derailleur hanger is torn off!
But that was luckily not too bad, because we are almost back home.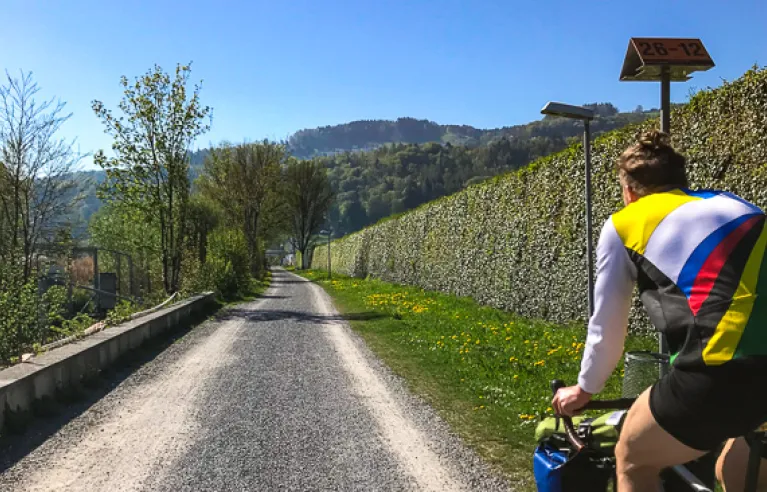 Summary of the tour:
You absolutely must drive the tour around Lake Constance with the racing bike! Super developed bike paths, perfect directions and the beautiful lake and mountains always in view. Most paths are tarred, only short sections of gravel road. Therefore, the tour is also super suitable for racing cyclists.