Around Lake Constance on a racer
In the middle of April we took a few days holiday to cycle around beautiful Lake Constance on our racing bikes.
Our plan was to cycle as far as possible on the first day, camp the night and to cycle the rest on the second day.
Day 1: Constance – Radolfzell via Romanshorn, Bregenz and Friedrichshafen, approx. 165 km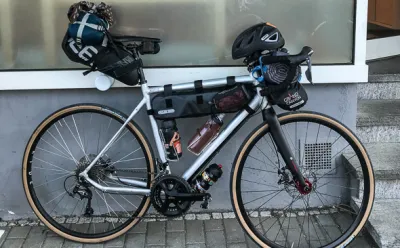 Packing list:
1-man tent
summer sleeping bag
sleeping mat
thermal underwear
1 x cycling shorts
1 x cycling jersey
1 x t-shirt
1 x socks
cycling shoes
Misc: 
camera
tools
pump
3-litres water
map of Lake Constance
smartphone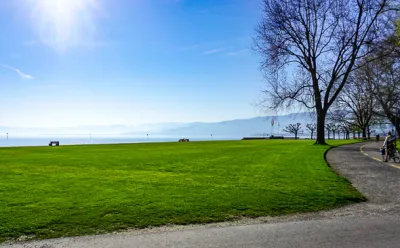 As we only took what was absolutely necessary, it didn't take long to pack before we were in the saddle and ready to go. We fortified ourselves at the baker's in Paradies with a hearty breakfast and then cycled off at 7 AM. First destination: Romanshorn.
When we arrived the day was slowly getting warmer. The weather was simply amazing!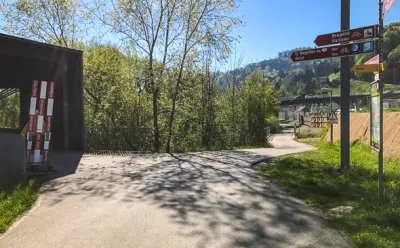 After a short stop for coffee, we were back on our racing bikes - we wanted to get round the Upper Lake. Our goal was to get to Radolfzell!

After almost 50 km, we finally reached the idyllic town of Gaißau in Austria. That meant we had "done" Switzerland were now heading for Lindau. 

From our bikes, the mountains at the edge of the lake looked as if they were close enough to touch. Stunning! It's always nice to take a quick break on the Bregenz' Ach river. But we didn't get off our racing bikes, but kept on, on our tour of Lake Constance.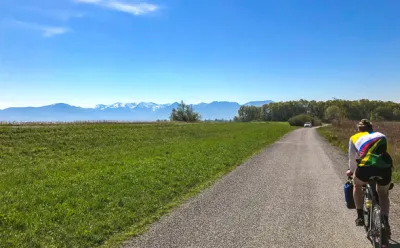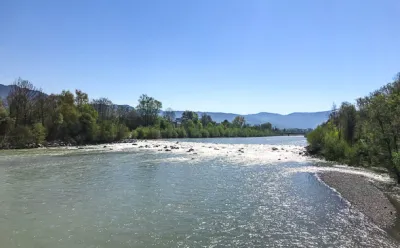 After tanking up on refreshments in Friedrichshafen, the inevitable happened: the first puncture after about 100 km... But we soon had it fixed.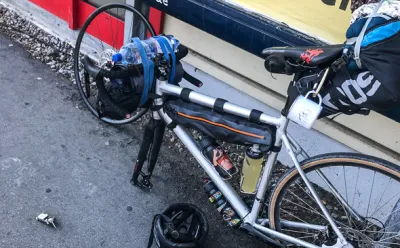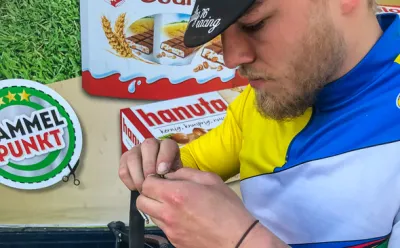 And we soon set off again heading für Überlingen and Radolfzell. We got there, feeling pretty tired after 140 km. We cycled into Güttingen and went to a supermarket to buy our evening meal: pasta and humus. We also replenished our water supplies at the supermarket.
Day 2: Radolfzell ‒ Constance via Stein am Rhein, approx. 50 km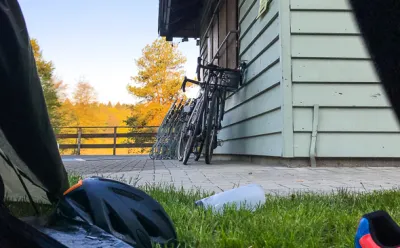 Good Morning!
After cycling 160 km on the first day, a cool evening and a relaxing night in the text, we slowly started packing our gear together. As we wanted to cycle round the Lower Lake via Stein am Rhein, there were still 60 km separating us from Constance.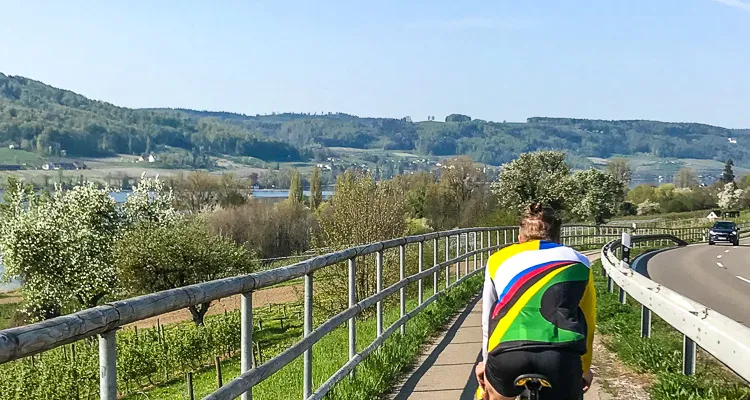 Back on our racers, we cycled via Moos, Iznang, Gundholzen and Öhningen to Stein am Rhein. The whole route took us alongside the lake on the official Lake Constance cycle path. 
We caught up on breakfast in Öhningen before continuing on our way. By now it was a pleasant 20 degrees.
In Öhningen we had cycled half of our route for the second day. Now it was only 30 km to Constance.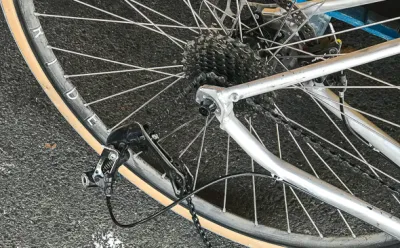 We arrived in Constance but with quite a major breakdown on the bike: the derailleur had broken off!

Thank goodness it happened when we weren't so far away from home!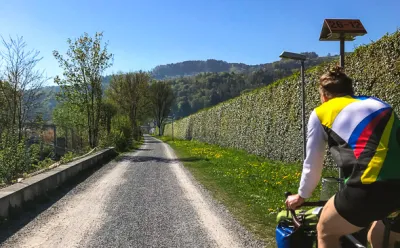 Summary of the tour:
Cycling round Lake Constance on a racing bike is a must! The cycle paths are well established, the route is perfectly signposted and you have the beautiful lake and mountains accompanying you the whole time. Most of the paths are paved, only a few short sections are on gravel. That's why this tour is great for racing cyclists.