Approx. 28,000 inhabitants.
The first settlements in the area emerged approx. 1500 BC.
Capital town of Vorarlberg.
There are five monasteries here.
Brief historic overview
Bregenz, the capital of the Vorarlberg district has a population of approx. 28,000 and is known as a cultural town. It enjoys a picturesque location on the edge of Bregenz Bay and at the foot of Alps. Two thousand years of history have formed this town; Brigantes and Romans settled here. The upper town is still intact in terms of its medieval architecture.
It was at the end of the Second World War that the idea was formulated to stage theatre produc-tions on the lake. Today, sixty years later, Bregenz lake stage is one of the biggest in the world. The festivals are a popular cultural highlight attracting international guests to Lake Constance every year.
Bregenz is also a great town for shopping! In addition to a weekly market and a traditional farmers' market, there are many attractive shops in the car-free city centre. Further sights to see in this town are Kunsthaus Bregenz, Vorarlberg State Museum, the old townhall, Hohenbregenz Castle and the chapel at Gehardsberg. The town's landmark is the 1064 metre high Pfänder mountain. From the top you get wonderful 360° panoramic views of Lake Constance and the Swiss mountains.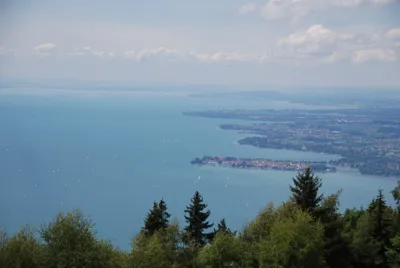 The Pfänder cable car, Bregenz
In a panoramic gondola, you float conveniently up to the mountain station on Pfänder Mountain (1064 m). The unique all-round views of Lake Constance and the 240 Alpine peaks make this one of the most famous viewing points in the area.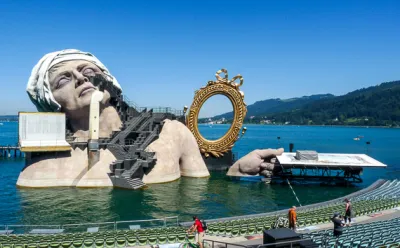 The lake stage
Getting a glance behind the scenes of the festival lake stage will let you in on a lot of interesting facts about the history and development of the Bregenz Festivals. At the same time, you can see how the current production is shaping up.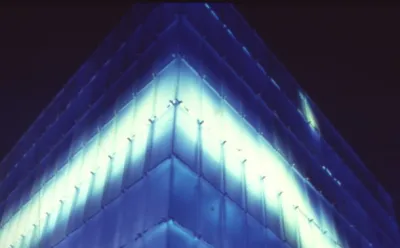 Kunsthaus Bregenz (art gallery)
The collection of art here focuses on painting, sculpture, object and concept art, and also video art, mixed media and photography. The objective behind the collection is to provide consistent docu-mentation of Austria's contemporary art.  Parts of the collection are exhibited frequently, in different contexts, and detailed in the exhibition program.