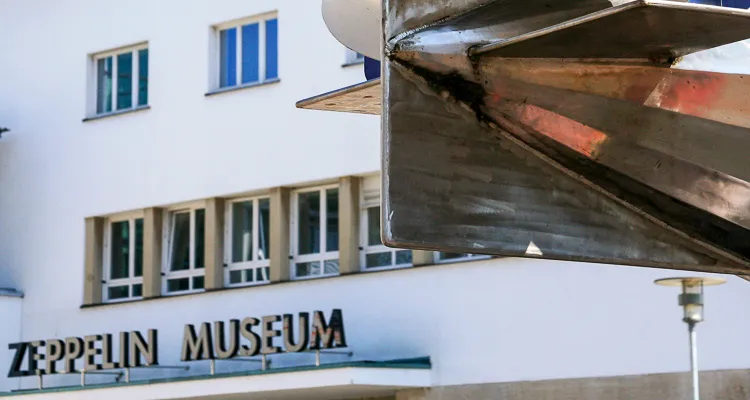 The world's biggest airship aviation exhibition is in the Zeppelin Museum, Friedrichshafen.
Experience the fascinating history of this amazing monster that you will surely see flying over Lake Constance during your stay.
You can view the walk-in, faithfully reproduced passenger compartments of the LZ 129 Hindenburg as well as other exhibits from the collection on airship travel, learn many other interesting facts and even experience a large art collection (Middle Ages to modern times)!

Conveniently, the Zeppelin Museum is right on the banks of Lake Constance, next to Friedrichshafen harbour. You can park your car or bike close by and continue your journey by bus, train or boat.
Contact
Tel.: +49 7541 / 3801-0
Zeppelin Museum Friedrichshafen GmbH
Seestraße 22
D-88045 Friedrichshafen

Website: www.zeppelin-museum.de