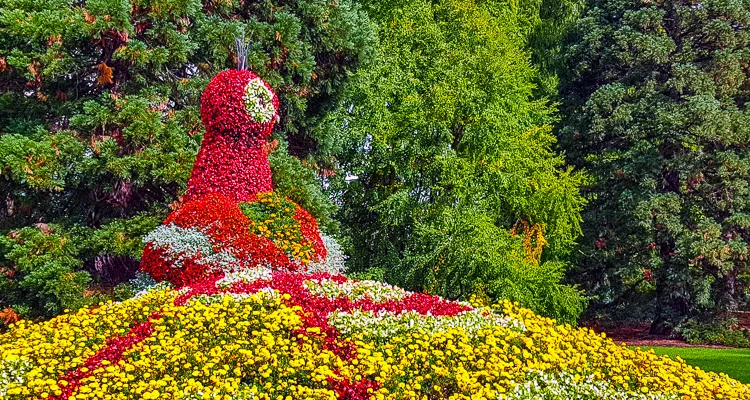 Take a break from the saddle and wander around the colour grounds of the island of Mainau. The flower island, belonging to the Count Bernadotte family is right on the Lake Constance cycle path. Throughout the year it is a fun visit for old and young.

This island paradise on Lake Constance has fantastic flower beds between March and October; always in harmony with the respective time of year. The historic Baroque castle and park are also a highlight.

You can get there via all types of public transport, such as bus, boat and train. You can also access the island by car, motorbike or bicycle.
Please note that the island is a bike-free zone and only pedestrians are allowed to enter.
Contact
Tel.: +49 7531 / 303-0
Mainau GmbH
78465 Insel Mainau

Website: www.mainau.de