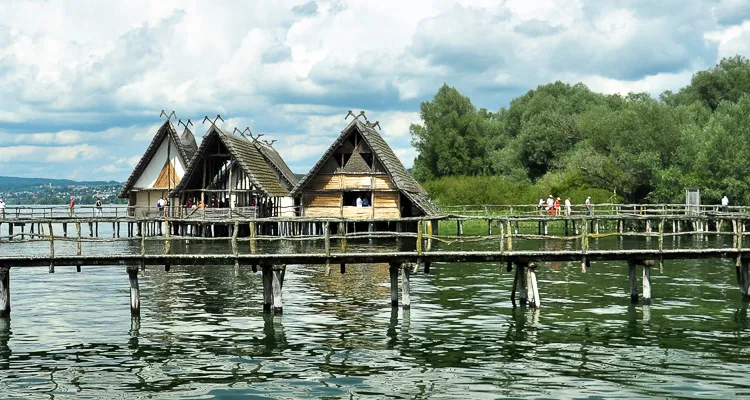 An interesting and informative stop can be had at the pile dwellings in Unteruhldingen. They were declared a UNESCO World Heritage Site in 2011.
Admire the reconstructed pile dwelling village from the Neolithic Ages and the Bronze Age and let yourself be transported back in time to our ancestors.
After the different tours, the museum also offers additional exhibitions that change on a regular basis and displays original findings, such as jewellery, tools and much more.

The open air museum was given an award for its family-friendly facilities.
You can get to the pile dwelling museum either by foot, bike, car, bus, train or boat!
Contact
Tel.: +49 7556 / 928 90-0
Pfahlbaumuseum Unteruhldingen
Open air museum and research institute
Strandpromenade 6
88690 Uhldingen-Mühlhofen

Website: https://www.pfahlbauten.com/